Mike Manoske
5.0 · 18 Reviews
Great For
Helps With
Industries
Certifications
International Coaching Federation
Certified Coach, I develop and lead Career Development & Career Success at the Wharton Exec MBA Program in San Francisco. 2 decades as a Recruiting Leader building teams from Engineering, Sales, Marketing, and more. Forbes contributing writer.
Book Mike Manoske
Reviews
--- Anonymous
· 01/06/19
Good feedback Anonymous
· 12/31/18
Mike was great! Shared some powerful illustrative stories and unique advice. Highly recommend.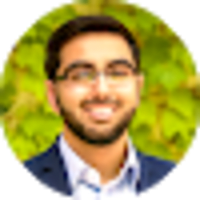 Nitu Sidhu
· 12/20/18
Mike is very knowledgeable when it comes to the current state of marketing. It was great to have this call and see where my leverage lies and already have an action plan in our first 30 minutes. Anonymous
· 12/05/18
Great intro call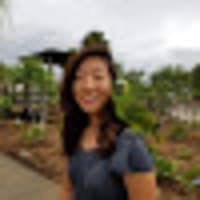 Jessica Lin
· 09/08/18
Great first experience with HireClub! Mike and Ketan were very helpful in the scheduling (and re-scheduling) process and made it really easy to reach out to them if I had any questions. As for the coaching experience, I appreciated Mike's ability to guide my thoughts and ask just the right questions. Coming into the session , I had a lot of scattered thoughts but left confident with the game plan we'd devised. He no doubt has a plethora of experience to share. Highly recommend this service! Anonymous
· 07/17/18
Great observations tailored to what I was trying to accomplish.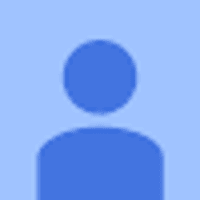 Ron M Rodrigues
· 06/22/18
Mike was fantastic! I look forward to working with him on my career path.
Ed Duffy
· 05/30/18
I feel like I'm on the right track, and Mike has been a huge help in my ability to recognize that, while giving me some solid goals to move forward on.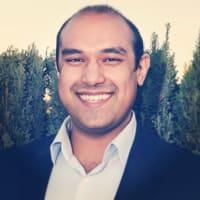 Sumit Mahawar
· 05/29/18
I used this call as a sort of debrief of my last interview and that helped me understand where my strengths and weaknesses were. As usual Mike was very helpful and understanding. Anonymous
· 05/23/18
Mike had exactly the kind of insight which I needed. I'm looking forward to working further with him through this process.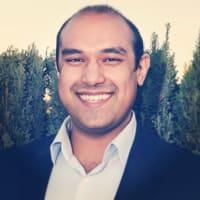 Sumit Mahawar
· 05/16/18
Mike was really helpful and encouraging. He had direct experience with the company I was applying for and was able to give me really targeted feedback. In addition, he was a pleasure to speak with and I enjoyed our session! Anonymous
· 05/16/18
Mike gave me a lot of usefulness tips that are different from the career center of my university. I feel that he has more current knowledge of hiring process out there. I'm also happy that Mike was well prepared when he called me even though I booked him just 3-4 hours before the appt time. Anonymous
· 03/30/18
I was in the midst of interviewing with a tech company and they loved me, but wanted me to hone in on being more structured in my interview answers for the next round. Having had success with HireClub's resume review process, I decided to seek some coaching and it was worth every penny. My session coach was Mike Manoske and he immediately put me at ease. He and Ketan had asked for some details prior and Mike did his homework looking at my profile. The coaching session was extremely helpful for this very extroverted introvert! I know my stuff and am uncomfortable with silence and Mike coached me on specific things that I immediately could put into action. He also helped me practice the art of slowing down - I tend to process things very fast and blurt out my answer and he gave me specific coaching on how to answer, while taking time to check in for understanding. I feel like this coaching is something I can apply in both my professional and personal life. The art of storytelling requires nuances and while I know a good bit, Mike helped me hone in quickly on what I could do to be even better. Thank you so much Mike! It truly was a pleasure working with you. Anonymous
· 03/16/18
I had a great conversation with Mike! Trying to figure out your next career path after being with the same company for over 15 years can be daunting. After speaking with Mike , I had a clear vision of what steps I can take to land my next dream job. It definitely took the scary out of the unknown! Anonymous
· 03/08/18
Practical tips - customized for you need. Highly recommend Mike. Anonymous
· 01/17/18
Mike was fantastic. I got a lot out of our coaching session. Now I have a clear path forward and an actionable plan! Anonymous
· 01/12/18
Always Great conversation and advice! Anonymous
· 01/03/18
Great love the suport