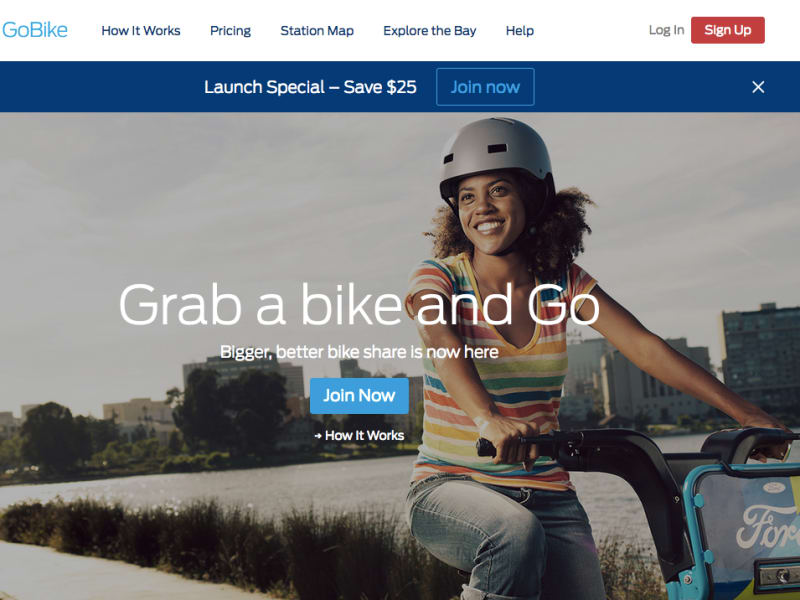 Skills
Content Marketing
Project Management
Company
Link
Launched Ford GoBike website in June 2017 in partnership with third party HappyCog to maximize responsiveness across screen type.
My responsibilities included: designing the user signup flow, writing framework for all website content, managing 3-day photoshoots across Bay Area to produce visual assets for site and overseeing a local team to assist in hyper-local content creation and non-stop QA
This project was the result of great teamwork and was a ton of fun. We received unanimous approval and positive response from internal stakeholders, city partners and Ford Motor Company.
And while our customers have found our site easy to use across mobile and desktop, we're always looking for ways to improve it.
---
Skills
Content Marketing
Project Management
Company
Link
More Projects