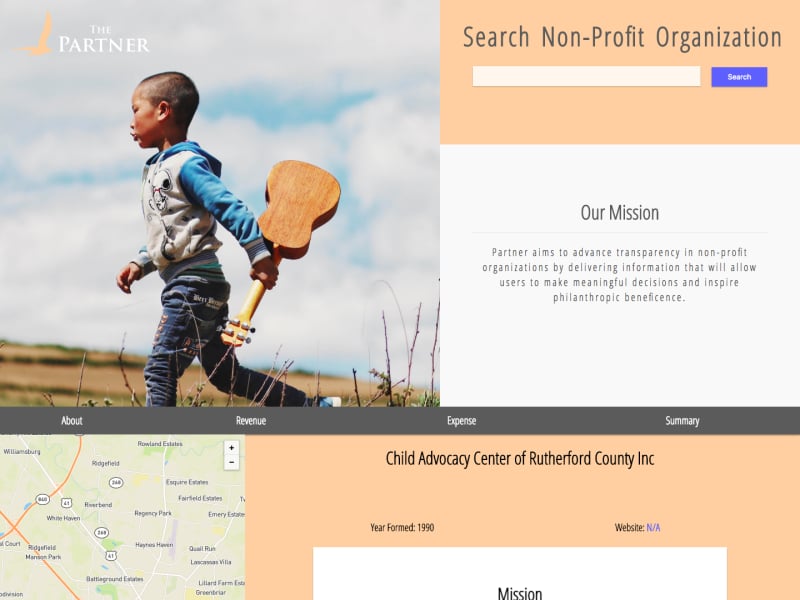 Skills
Rails
React
Javascript
HTML/CSS
Link
Architected RESTful Ruby on Rails API, feeding financial data for 1000+ selected nonprofit organizations to display data to JavaScript front-end views utilizing rack-cors middleware.
Defined specifications for parsing 100,000+ lines of Form 990 data in XML format for expense and revenue breakdowns of NPOs using Ruby and Nokogiri.
Utilized D3.js and ReactJS to visually display interactive graphs of financial information breakdowns, allowing for a more clear understanding of a nonprofit's resource allocation.
Engineered shell script to cache 1000+ select Form 990s related to children's rights and animal cruelty from AWS S3 container of over 1 million entries, storing results in PostgreSQL database.
---
Skills
Rails
React
Javascript
HTML/CSS
Link
More Projects