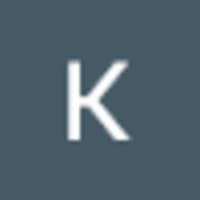 Kristen Fiorino Hiring
Executive Assistant ·VECTRE ·
3D Game Artist
Remote
VECTRE is a virtual reality tech start-up in Cincinnati. We work with Fortune 50 companies creating immersive experiences for product visualization, architectural visualization, consumer testing, branding, training, and we also get to work in game development! In our first 6 months we are working with titans such as GE, P&G, the CDC and more.
We are growing and are looking for a creative person to join our team! If you believe in the power of virtual reality and want to work within a driven team, working on cool projects ranging from Fortune 50 corporations, small businesses, non-profit, to city wide initiatives, VECTRE is the place!
We are driven by your success. We engage your unique talents and perspectives. We welcome your ideas on how to do things differently and better. In your efforts to achieve, learn and grow, we support you all the way.
If a fast paced startup culture and success motivate you, you belong at VECTRE!
Our team is looking for a 3D Game Artist. This role will be a 3d generalist, focusing mostly on environment and prop modeling for mobile VR applications. The role will include end to end asset creation, taking the model all the way from idea to assembly in Unreal Engine.
KEY RESPONSIBILITIES The day to day: Ideate on art assets needed for project completion Create 3d models based on existing CAD or products Create 3d models based on project specs Texture models Author Unreal Engine 4 materials Illustrate concept art and ideas Continuously learn / research / follow trends of game art creation
Qualifications:
Proficient in 3D DCC tools (Maya, Blender, 3DS Max, ect.) Experience building 3D models for Games Experience with texturing & material tools (Substance painter) Able to follow an established art pipeline or develop a new ones based on need End to end content creation (Ideation, model, UV, texture, material) Experience with project management tools (Jira, Trello, Asana) Must be comfortable using VR headsets
Optional Qualifications:
Unreal Engine Level design Game development Game Art optimization Virtual Reality Creating design documentation Source control Project management Essential Competencies: Analysis: Gathers and analyzes what they feel are the most important pieces of information needed to understand the problem or issue. Communication: Write and Speak with Impact - Expresses oneself effectively in one-on-one conversations and small groups. Adapts the level of detail and type of communication to the intended audience. Build Relationships: Is friendly and open in interactions with others, making them feel at ease. Demonstrates a genuine interest in people, their business and their technology needs. Drive for Results with Perseverance: Is accountable for keeping team members updated on progress.. Puts in sustained effort to accomplish desired results. Active Listening: Asks questions to clarify others' comments and ensure understanding of the key messages. Listen to others' comments without interrupting. Is able to listen to a team member's concerns and asks open ended questions to help identify needs and present solutions. Integrity and Trust: Is widely trusted; is seen as a direct, truthful individual; can present the unvarnished truth in an appropriate and helpful manner; keeps confidence; admits mistakes; doesn't misrepresent him/herself for personal gain. Ethics and Values: Adheres to VECTRE's set of core values and principles during both good and bad times; acts in line with those values; rewards the right values and disapproves of others; practices what he/she preaches. Managing Execution and Prioritization: Work Effectively & Efficiently - Prioritizes effectively and focuses on appropriate details, so work gets done accurately Culturally Competent: Works in a respectful and inclusive manner with all people, backgrounds, knowledge, styles, talents, perspectives, values, and beliefs.
VECTRE Brand Promise: "We promise to disrupt how people view technology and storytelling through creating immersive experiences that connect people and ideas in a way that is socially responsible, breaks barriers and inspires positive change."
Learn more at www.vectre.xyz Email Mickey@vectre.xyz with Resume, Portfolio and a brief Cover Letter.
---
Game Designer
Skills
Autodesk Maya
3D Design
3D Modeling/Drafting
Content Creation
Jira
Asana
Virtual reality
Unreal Engine
Game Art
Photoshop
Game Development
Company