A practice interview with an interview coach to help you nail your next interview.
Price
$199 25% off
Nail Your Next Interview!
You only get one shot at an interview! Make sure you are showing your best self with a thorough mock interview conducted by one of our expert career coaches.
How It Works
Step 1: Book your session
Step 2: Upload your resume, job description, and your specific concerns
Step 3: Your Coach will prepare a 20-minute, customized interview based on the job.
Step 4: Followed by 10 minutes of personalized feedback
Turn Interviews Into Offers
This isn't a generic mock interview -- it's designed around your specific challenges and customized to your desired role. While being supportive, your coach will challenge and push you to break through past barriers and eliminate weak spots.
An Interview is a $100,000 Meeting
For many people, an interview is your chance to make $100k in the next one, two, or three years. Companies often only let you interview with them once a year at most, so now is likely your best shot. Often people buy new clothes for an interview to look their best. Purchasing a mock interview is an investment that has incredible ROI.
Who Is It For?
Anyone who wants to up their interview game will benefit, whether you're not receiving offers currently or want to be prepared for your next big role down the road.
If you are getting calls for interviews but not getting offers or proceeding to the next step, a mock interview is exactly what can get you over that hump.
Our coaches have experience interviewing for all roles, all industries, and positions — from entry level to executive — and will role play your specific concerns.
When To Book
As soon as you have your real interview scheduled, you should set up a mock interview in order to secure the availability of a coach.
But more importantly, you want to give yourself time to absorb and practice what you learn in your mock interview. Olympic athletes don't wait until the last minute to prepare for greatness, so you shouldn't either. The more time you give yourself, the better you'll be at the real thing.
Ideally schedule at least 2-3 days before your interview but we have done same day mock interviews as well.
How to Prepare for your Mock Interview
To make the most of your 30-minute call, show up rested, dressed, and poised — just as you would for a real interview.
Turn off all distractions like notifications or the internet.
Be in a quiet place where you can hear clearly.
Treat this mock interview just like you would treat a real one, bring your A game!
Length
30 Minutes
Via
Video
Type
One on One
Suggested Sessions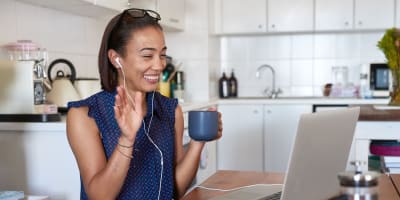 4.89

·

406 Bookings
Get professional and actionable feedback on your resume to help you score that next interview.
$79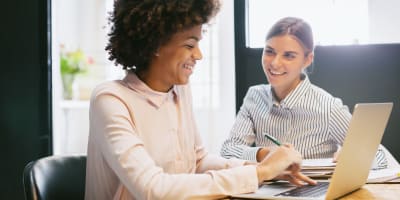 4.93

·

335 Bookings
Get that salary and promotion you deserve. Learn negotiation tactics to maximize your earnings.
$299
4.97 · 62 Reviews