Resume Review 15 Minutes
Book for $30
38 Reviews
Get professional and actionable feedback on your resume to help you score that next interview.
You'll start by uploading your existing resume.
Then you and your career coach will have a 15 minute discuss to understand your goals.
Afterwards, your coach will leave you visual and actionable feedback on your resume.
Reviews
---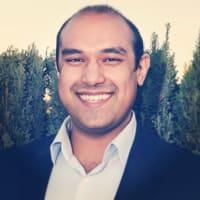 05/18/18
Ketan is very knowledgeable and helped me make my resume more engaging and increase my number of responses.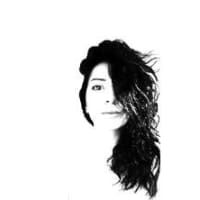 05/14/18
Efficient and productive conversation. He identify the problems in my resume and adviced for next steps. Absolutely he changed my approach. Amazing.. Anonymous
05/11/18
Andrea was very helpful and provided great insights into how to structure my resume. A few suggestions/ideas for HireClub. 1). I would have liked it better if she had a little more insight into my career goals and made sure my resume aligned with that. Maybe I could have filled out a brief questionnaire prior to the call. 2). The call seemed rather quick and I wish my resume would have been reviewed prior to the call and the feedback was ready. 15 minutes is not enough time to review a resume, provide feedback, and allow for questions (in my opinion). 3). I would have liked feedback on the content and not just the structure or format. E.g. Did I write powerful bullet points? Did I write tangible achievements? Overall great service Hireclub is providing to the community of job seekers. Anonymous
04/05/18
Ketan was helpful! My 15 minute appointment felt a bit short, so I'd recommend longer for others. However, I was able to get solid suggestions during the short period.
03/30/18
In short, Sarah's fantastic. I hired her to help me prep for a huge interview, and I credit that session to me getting an offer! She provided feedback on my traditional interview responses, and helped me adjust them to best describe my experience and skills. I would highly recommend her services to anyone and everyone who is looking to grow. Thanks, Sarah! You da you da best.
03/27/18
John was very helpful and to the point. My resume was having a very good "effect" on employers as is, but he suggested a few simple improvements that really make it much easier to read. Great person to work with, highly recommended!
03/27/18
The appointment with John went very well. He quickly highlighted the format changes and words that I should update. The 15 minutes run out very quickly so make sure to make a note of the changes as they are being discussed as there isn't any time left by the end of the session to go back and review notes. Anonymous
03/23/18
Andrea was thorough and detailed with her review. She took extra time to answer my questions and gave useful suggestions. Anonymous
03/16/18
Really helpful. I feel like I have a better understanding of what I need to highlight in order for employers to be interested.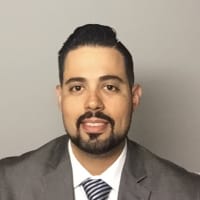 03/06/18
Thank you Ketan, for all the quality feedback and insights you shared with me. I implemented all of them in my resume and the overall flow and structure is so much better. Anonymous
03/05/18
Ketan was super helpful in drilling down on how my resume could be stronger. He gave me various actionable items to work on! Anonymous
02/23/18
The appointment was great. Ketan asked for my review goals, and addressed everything I asked for help with.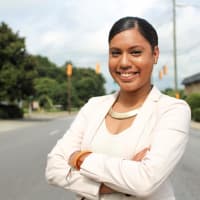 02/19/18
Great advice on both career and resume. Feeling motivated and pumped for a journey that usually doesn't warrant those feelings. Thank you! Anonymous
02/16/18
Furheen Mohamed was very helpful. Big thank you! 01/30/18
Andrea was extremely helpful and contributed amazing tips to help me with my resume. Since tailoring my resume, I was able to get more traction to jobs I've applied for. Anonymous
01/17/18
Furheen was able to to provide a wealth of information in 15min! Anonymous
01/15/18
Robin gave great feedback and guidance.
01/08/18
Furheen provided a comprehensive resume review from a recruiter perspective. I appreciated her thoughtful notes and her patience in walking me through my resume. It's always insightful to get a different perspective! Anonymous
01/03/18
I never got a chance to share my updated resume but I've had significantly more bites with the revisions made from your feedback! Thank you so much for your help! Anonymous
12/16/17
she was very insightful and knowledgeable and provided great improvements. Anonymous
12/13/17
Amazing! I got the job! Thanks Furheen! Anonymous
12/11/17
Furheen's review of my resume was more helpful than expected. She came prepared with tactical suggestions and a framework to think about my resume more holistically. I found that framework to be very helpful for getting us both on the same page in that session and to orient the effort whenever we touch base. Furheen clearly has abundant expertise in the talent acquisition field -- many of her suggestions were completely unknown to me, despite my 10 years in the professional world. I highly recommend her! Anonymous
12/07/17
Ketan was very thoughtful and helped me consider things from a different perspective. Anonymous
12/06/17
So helpful! Anonymous
12/02/17
Furheen was so helpful! I will be booking time with her again Anonymous
11/29/17
Very helpful! Sorry for late review Anonymous
11/23/17
This resume review was just what I needed to understand how I can reinvigorate my resume to better communicate my professional experience and have it be more impactful. Anonymous
11/14/17
Fantastic! See Career Coaching review Anonymous
11/07/17
Holy smokes, the dream of a 1 page resume was made real today! After years of struggling to condense my accomplishments, Ketan was able to turn my focus around in <30 minutes to revamp the story my resume tells. He provided keen insight, efficient cuts, and really helped me focus on creating the story I want hiring managers and recruiters to get when they scan my resume. Storytelling is an art, and resume writing is deeply painful because of course you want to tell the entire details. But today, Ketan helped me cut all the noise out and zone in on what I bring to the table. I can't wait to start sending this piece of art out into the universe. Thank you Ketan!!! Anonymous
10/27/17
Very good session, short but very efficient and useful. thank you Anonymous
10/06/17
Robin was great. She was friendly, professional and thorough. She gave me some excellent tips. Anonymous
09/07/17
Very efficient and tons of takeaways. Anonymous
08/22/17
I already recommended this service to a friend. If I decide to use more career coaching services, I would like to have Ketan Anjaria be my coach. Thanks for all of your help! Anonymous
08/01/17
Ketan gave me an incredible amount of specific, actionable, helpful advice during our coaching session. 10/10 would do it again! Anonymous
07/26/17
Speaking with Ketan gave me clarity through this ambiguous job search process. Having an experienced mentor to talk through current challenges and bounce questions gave me confidence and clarity going forward. I could not be happier where I ended up. Using this website to clarify my milestones/accomplishing and speaking with Ketan was a solid step through this search process.