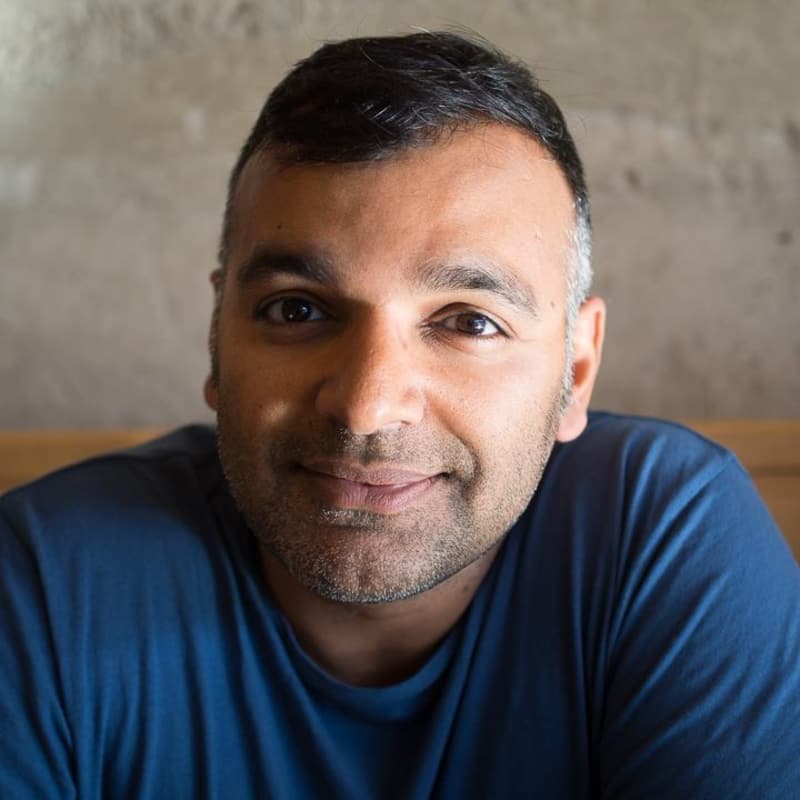 Ketan Anjaria
4.84 · 76 Reviews
Great For
Helps With
Industries
I think coaching is about empathy. It's important that I understand where you are coming from. I'm all about small changes together leading to huge results.
Book Ketan Anjaria
About Me
I'm the founder of HireClub and I've been coaching for over 7 years. I love helping people find their dream job.
Coaching Style
I like to combine practical advice with long term growth.
What are the little things we can do right now to make an impact?
What are the broader strokes we can plan for to enact lasting change?
Reviews
---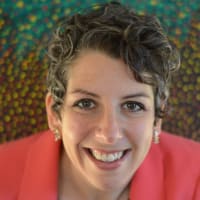 Marti Reinfeld
· 01/16/19
Fabulous! Learned a lot. Elizabeth Ralston
· 01/16/19
I enjoyed talking with Kiran. He asked me some very frank questions as a way to understand my experience and made some good suggestions on next steps.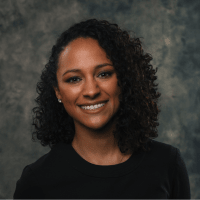 Aliesha Balde
· 01/16/19
Great.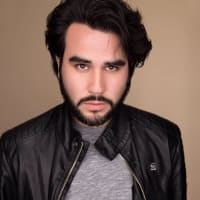 Carlos G Martinez
· 12/18/18
Informative and empathic. Truly listened to where I was coming from, provided concise insights and support, and provided actionable next steps, along with recommending the perfect coach to work with. All in 15 minutes. Can't get more value anywhere else.
Asia Nixon
· 12/12/18
Ketan is super understanding and encouraging...just what people like me (who are lost when it comes to their career goals) really need. Thank you! Anonymous
· 12/12/18
Warm, supportive and very encouraging. Anonymous
· 12/01/18
Great experience, honest and informative for what was the opportunity ahead! Anonymous
· 11/29/18
Helpful and clear advice.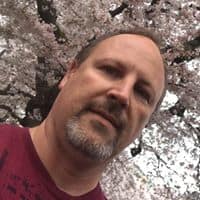 Olivier Chaine
· 11/20/18
Ketan is awesome - very insightful and helpful right out of the gates. Jack Salvador
· 11/08/18
Good call, wide ranging discussion on the Hireclub process, my design process, my work history, and my expectations/goals. Specific next steps were set. Some insights on the current state of the hiring market.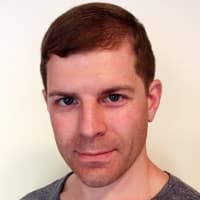 Thomas Weichle
· 11/07/18
I had a really nice discussion with Ketan. We set up a plan for moving forward and talked about important issues such as rebranding and positioning myself to landing the role that I'm interested in. Anonymous
· 11/02/18
Very helpful in navigating the recruitment cycle out of college. Anonymous
· 11/02/18
It was wonderful to speak with Ketan. Although just a brief intro call he was able to quickly make sense of a lot of information and provide helpful insights I was able to use immediately. He was empathetic, reassuring and action-oriented, and I would happily work with him again. Thanks Ketan!
Morgan Giulianelli
· 11/01/18
This review was very helpful. I really appreciated the feedback. The session did seem a little rushed though. I think 30 minutes would be a better amount of time to go over things. It was hard to get down all the feedback and the only feedback I seem to have been sent was just very basic stuff, not nearly as much as we went over.
Rachel McKinney
· 10/29/18
I really enjoyed my conversation with Ketan. He was personable and knowledgeable. Anonymous
· 10/25/18
Ketan listened, then came up with a measured plan that felt tailored to my background. The proof will be in the pudding, but I feel confident moving forward with his suggestions!
Siddharth Yadav
· 10/23/18
He is an amazing and helpful guy would understand the needs of the person and respond accordingly. Definitely Recommend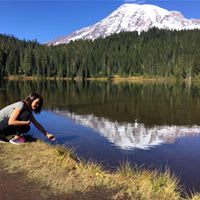 Chiraporn Promrak
· 10/21/18
It was very nice. He understood my need and could walk me through the path I should follow. Anonymous
· 10/19/18
Great to connect and get an overview of HireClub's services.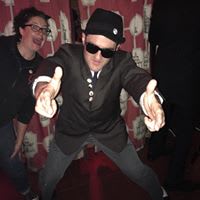 Travis Taborek
· 10/18/18
Andrea has been great. She's really taught me a lot about keeping my interview answers self-contained.
Elena Sierra
· 10/18/18
invaluable insights and advice! Very specific, spot on, and clear on my resume's pain points that need to be addressed. Hireclub has definitely earn my trust based on what I've seen these guys can do for me! Anonymous
· 10/14/18
It was great. I cannot wait to begin my coaching with HireClub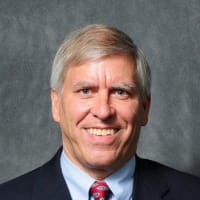 Craig B Toedtman
· 10/12/18
Ketan has done a great job of onboarding me into the Hireclub organization. I look forward to a lasting partnership in our mutual best interests. John Shim
· 10/09/18
My intro call with Ketan was great! Ketan provided me some great feedback on my history, and provided concise tactical guidance on my job search. Ketan was super helpful and very empathetic, and I've moved forward to a paid Coaching plan and am very happy with the results so far! Anonymous
· 10/04/18
Very helpful first consultation!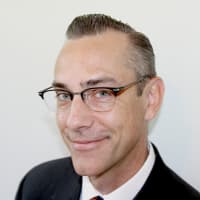 JT Quillan III
· 09/29/18
Ketan quickly and accurately understood the urgency of my situation, was empathetic, and got to work right away. It was a very productive introduction.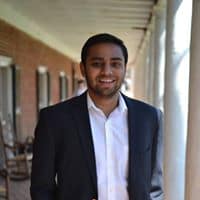 Mahir Ahmed
· 09/12/18
The quick session helped highlight what was missing from resume and how to best tackle the job search. Anonymous
· 09/11/18
Ketan is a great listener! I think he has a great approach to these intro calls, and did a great job of synthesizing my career situation based on what I had to say. Anonymous
· 08/27/18
The feedback was on point and I didn't even realize some of the things that I needed to change until Ketan pointed it out. I am really glad that I did the Resume review with him.
Vaibhav Tank
· 08/22/18
Ketan is awesome and super helpful! He is good at listening and understanding your goals. Anonymous
· 07/31/18
Ketan was great and we covered a lot in 15 minutes. He has laser focus ability to provide critical insights and also be inspiring at same time. I look forward to future sessions with Hireclub coaches. Anonymous
· 07/25/18
Excellent tips and helped me get a better deal. Definitely worth it. Anonymous
· 07/22/18
WOW. What a resume review. Ketan gave me the most detailed and actionable feedback which is exactly what I was looking for. He helped me view what I was communicating from the lens of a hiring manager and gave me direct critique. I really appreciated his insights and questions to probe at the impact that I had in each role which consequently has helped me rethink the design of this resume both from a content (less verbose, more focused on impact and metrics) and visual design perspective for how I should present and organize my information to surface the most important factor of my resume. I cannot recommend him enough for this service.
Gert Christen
· 07/19/18
Ketan was extremely helpful. He immediately saw the key point where I needed help by a coach. And within a day he assigned me a coach. Anonymous
· 07/17/18
Great observations tailored to what I was trying to accomplish. Anonymous
· 07/10/18
Ketan gave a great overall of HireClub's offerings and helped me to figure out next steps. Nice guy, very patient.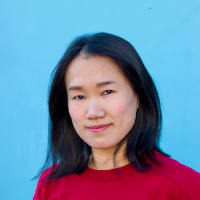 Anita Lee
· 07/04/18
Ketan made the most of our limited time together; 15 minutes felt like an hour because our session was that productive. I had a much stronger sense of direction in my resume edits, more confidence in my career trajectory, and tangible advice that I was able to quickly implement following our session. Ketan is a pleasure to work with - his passion about this work shines and has really helped me move forward. Anonymous
· 06/20/18
I enjoyed the 15 minutes with Ketan. He's well versed in this industry and asked strategic questions to quickly assess where I'm at. He's a skilled listener and extremely easy to speak with. I feel that he understands my market well and could quickly pair me up with someone that has a similar story arc. I would recommend this intro session to anyone that is thinking of making a switch or wants a true north in figuring out their next steps.
Ryan Booth
· 06/19/18
Great call - focused, to the point, clear and helpful feedback, and identification of next steps. A big dose of motivation for pursuing my career goals. Bryant Yik
· 06/18/18
Spoke with Ketan for my free 15min session. Just from a short call, Ketan was able to quickly diagnoses my situation, offer valuable insight, and recommend next steps! Anonymous
· 06/16/18
My Coaching Intro was really great! Ketan is a great listener and fully understood my needs and how HireClub can help me best. He also offered additional advice and resources to help me find my post-grad career!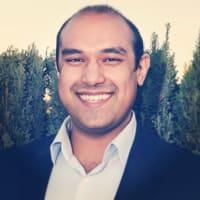 Sumit Mahawar
· 05/18/18
Ketan is very knowledgeable and helped me make my resume more engaging and increase my number of responses.
Blake Sorrell
· 05/17/18
Ketan was very helpful and packed a lot of feedback into a relatively short meeting. He's very encouraging but offers clear and direct feedback. Anonymous
· 05/16/18
Great call with Ketan! He patiently understood my problem, and gave me actionable and practical solutions! Would definitely recommend a session with him.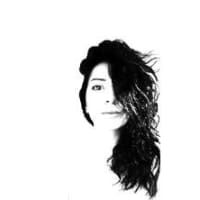 Sinem Sissi Ergunay
· 05/14/18
Efficient and productive conversation. He identify the problems in my resume and adviced for next steps. Absolutely he changed my approach. Amazing..
Blake Sorrell
· 05/10/18
Ketan is a generous soul and packs a lot into a short 15 call. He's provided me the pointed insights and inspiration to push forward with my career change. Anonymous
· 04/05/18
Ketan was helpful! My 15 minute appointment felt a bit short, so I'd recommend longer for others. However, I was able to get solid suggestions during the short period. Anonymous
· 03/16/18
Really helpful. I feel like I have a better understanding of what I need to highlight in order for employers to be interested. Anonymous
· 03/09/18
I had a 30 min conversation w/ Ketan Anjaria - at first it sounded like the same old advice I've heard a hundred times, but Ketan is a VERY good listener, and after a while I got some really good take-aways!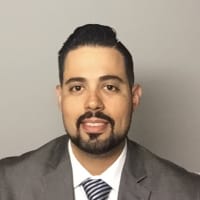 William Morales
· 03/06/18
Thank you Ketan, for all the quality feedback and insights you shared with me. I implemented all of them in my resume and the overall flow and structure is so much better. Anonymous
· 03/05/18
Ketan was super helpful in drilling down on how my resume could be stronger. He gave me various actionable items to work on! Anonymous
· 02/23/18
The appointment was great. Ketan asked for my review goals, and addressed everything I asked for help with. Anonymous
· 02/22/18
I was having a pretty rough time and just by talking with Ketan for an hour my attitude completely changed and felt positive and with strength to not give up on my search. Can't thank him enough.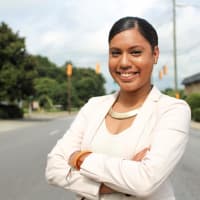 Juceliz Batista
· 02/19/18
Great advice on both career and resume. Feeling motivated and pumped for a journey that usually doesn't warrant those feelings. Thank you! Anonymous
· 01/30/18
The meeting was very informative. Ketan is very encouraging and motivating person. He saw where I could do improvement including my resume , my answers, my pitch. He acknowledged that job search can demotivate you and I was facing that when I spoke to him. His coaching helped me to pick myself up and get going for the job search. I recommend more 100% to reach HireClub, for career coaching, guidance, interview prep and resume review Anonymous
· 01/30/18
Great advice! Also, love that Ketan believes you don't need to be boxed into a role!
Shanti Christensen
· 01/08/18
Great first appointment that sent me down a positive road of personal growth. Resulted in my current colleague raising my hours and hourly rate. But now I'm open to staying on top of my career growth as well by continuing to meet with companies looking for talent. Anonymous
· 01/05/18
It was good but we didn't get far. Anonymous
· 12/29/17
Good intro session, but did not get a chance to cover what I really needed to discuss. Will plan another session to do that. Anonymous
· 12/12/17
Enjoyed our conversation and appreciated your expertise. Thanks again! Anonymous
· 12/12/17
Awesome! Anonymous
· 12/07/17
Ketan was very thoughtful and helped me consider things from a different perspective. Anonymous
· 12/03/17
Very informative and helped me to make a decision about something I was thinking about for a long time very quickly. Anonymous
· 12/01/17
I really appreciate the candid feedback you gave me on how to improve my featured projects and overall feel. Thank you for the resources as well...that's super helpful and I'm excited to make my site more professional! Anonymous
· 11/28/17
Helpful in identifying that my current job does not show track record of promotions. Have since recast my profile to emphasize outside activities. I may restart job search and career change after bonus payout in Q1. Thanks! Anonymous
· 11/10/17
Ketan did an amazing job coaching Anonymous
· 11/07/17
Holy smokes, the dream of a 1 page resume was made real today! After years of struggling to condense my accomplishments, Ketan was able to turn my focus around in <30 minutes to revamp the story my resume tells. He provided keen insight, efficient cuts, and really helped me focus on creating the story I want hiring managers and recruiters to get when they scan my resume. Storytelling is an art, and resume writing is deeply painful because of course you want to tell the entire details. But today, Ketan helped me cut all the noise out and zone in on what I bring to the table. I can't wait to start sending this piece of art out into the universe. Thank you Ketan!!! Anonymous
· 10/27/17
Very good session, short but very efficient and useful. thank you
Shanti Christensen
· 10/16/17
My work here isn't done, but my career coaching sessions with Ketan have been helpful in shifting my perspective, taking a new look at what I've accomplished, and getting a fresh look at new opportunities. Thank you Ketan, for jumpstarting my next chapter. Anonymous
· 09/26/17
Thank you, Kinh and Ketan for helping me rewrite my resume. Anonymous
· 08/29/17
I had a very productive coaching session with Ketan! The conversation flowed naturally. Ketan relayed constructive feedback while patiently listening to my goals and dilemmas. We explored different directions I could pursue, weighing the different advantages across all of my options. Our discussion also yielded some valuable insights that I never considered before and I gained a new perspective on some things. I feel really empowered to make my next move and pay it forward. HireClub is one of the most supportive communities I've ever been a part of, and this service an excellent addition! Anonymous
· 08/22/17
I already recommended this service to a friend. If I decide to use more career coaching services, I would like to have Ketan Anjaria be my coach. Thanks for all of your help! Anonymous
· 08/01/17
Ketan gave me an incredible amount of specific, actionable, helpful advice during our coaching session. 10/10 would do it again! Anonymous
· 07/31/17
Ketan offered me some direct criticism around a human-centered perspective regarding my resume and profile which was very helpful. I had been focusing too much on passing through ATS systems and not as much on the human review of too much information which explains why I was getting many HR screenings but far fewer hiring manager calls. Thanks Ketan! Anonymous
· 07/26/17
Speaking with Ketan gave me clarity through this ambiguous job search process. Having an experienced mentor to talk through current challenges and bounce questions gave me confidence and clarity going forward. I could not be happier where I ended up. Using this website to clarify my milestones/accomplishing and speaking with Ketan was a solid step through this search process. Anonymous
· 07/22/17
My session with Ketan was very helpful. He has remarkable insight on the job market and listens carefully then implements a plan of action. He offers great solutions and offers gems of wisdom. I'm very proud to refer my friends to Ketan as I know he'll take good care of them with proper guidance.