A career coach in your pocket
Find your dream job with the help of a certified career coach.
What can a career coach do for you?
Find a Job
Is your resume not getting hits?
Do you get passed over in interviews?
A career coach can help you improve your resume and build the confidence to succeed in interviews.
Get a Raise
Is your manager seeing your value?
Do you want to earn more income?
A career coach can help you land a promotion and negiotiate salary increases.
Become a Better Leader
How do you get started in management?
How do you get a team to follow you?
A career coach can train you to be a better manager, that both listens to employees and is listened to.
How Coaching Works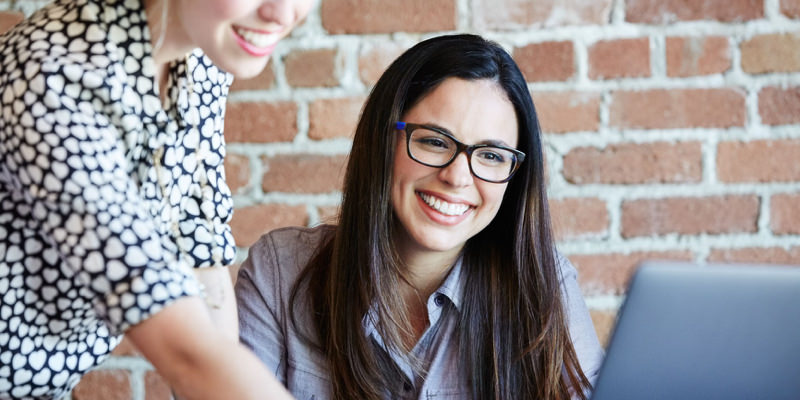 Your Personal Career Coach
You'll be matched with a professional career coach based on your goals and industry. Our coaches are highly trained and have years of experience in helping people with their careers.
You get a 15 minute onboarding call to meet your coach after you subscribe.
You can change coaches at any time for no cost.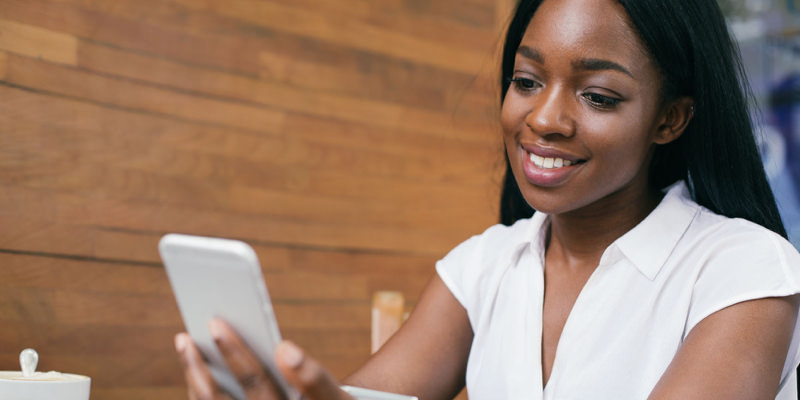 Daily Messaging
Whether it's about an upcoming interview, issues at work or just needing support, your coach is always there for you. Your coach will respond in a timely manner.
You get daily messaging with all plans.
Messaging is limited within reasonable 8am to 9pm times.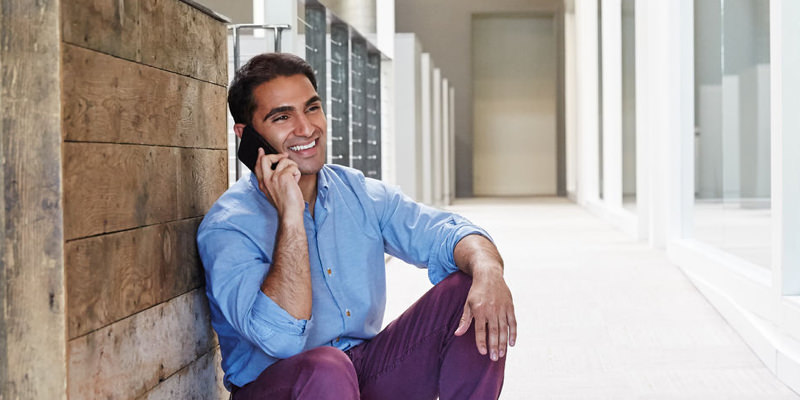 1 on 1 Coach Calls
Your coach and you can schedule calls whenever needed to work on your goals. Your coach will listen, learn and help you achieve your career goals. Calls can be about working on your resume, a mock interview, career planning or any other career questions.
You get 30/60/120 minutes of calls per month depending on your plan.
Additional minutes are charged at $3/min.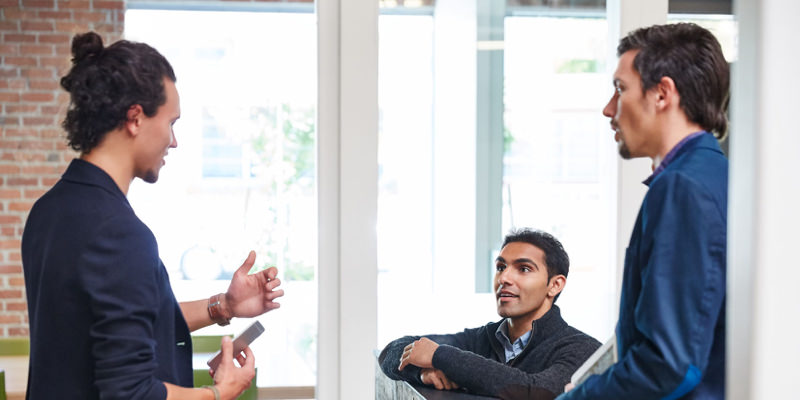 Job Referrals
After you've put in the work with your coach to have a stellar resume, nail your interview skills and polish your story, your coach will work with you to land a referral at a company on your target list.
You get 1,2 or 3 job referrals depending on your plan.
You'll be eligible for a referral based on your coach's discretion.
Complete Privacy
We don't share your data with anyone.
Your messages, calls, and data are completely private.
Not even your mom will know.
Cancel Anytime
There are no long term commitments.
You can cancel online at any time.
You won't even hurt our feelings.
Money Back Guarantee
If you are unhappy for any reason in the first 30 days of your subscription,
we'll offer you a full refund.
Try it out for Free
Get started with free 15 minute session today.
There's no obligation to purchase anything.
Pricing
Affordable monthly career coaching.
Cancel anytime.
Reviews
This was my first time ever utilizing a career coach before. I didn't know what to expect at all. But my intro call with Joyce went so well, it felt like we had a 2 hour session. Joyce is an awesome coach who went above and beyond to guide me through in just 15mins. She listens and cares very much about her clients. I would highly recommend her.
Aug 21, 2019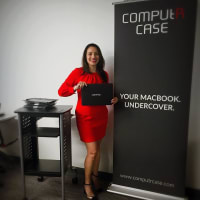 Great real talk and brings a wealth of personal and professional experience to the table. Highly recommend.
Aug 20, 2019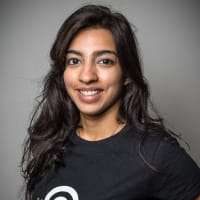 Andrea is truly an amazing coach! She completely understood my pain points and identified creative solutions to help me boost my profile. I would definitely recommend Andrea to anyone looking for a coach.
Aug 19, 2019 Joyce offers me tactical advice that I am always able to apply immediately! I am beyond grateful to have her support. She is smart, thoughtful, and approachable. Work with Joyce if you want to take your career to the next level.
Aug 16, 2019 Sandy is very knowledgeable at her craft and the industry. If you've gotten your feet wet in the industry and want to figure out your next step I highly recommend you consult with Sandy! Thank you Sandy!
Aug 13, 2019 Joyce is helpful in asking the right questions to gain clarity. We reflected on how to prioritize financial stability, lifestyle, and learning/growing and what kind of role that could look like. She provided clear next steps and I'd be very happy to continue working with her.
Aug 8, 2019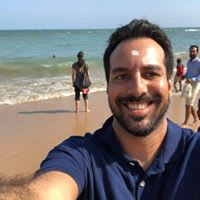 Andrea was an amazing coach. She gave me great tips when it comes to interviewing. I'm no longer as stressed about the interview process.
Aug 8, 2019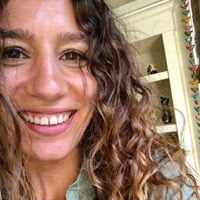 Joyce was great! I come from a sales and marketing background. Even if I feel I know what to do, as a sole business owner, you wear many hats and so it's nice to have someone help you prioritize, keep you focused and energized. Joyce did just that. She offered outside perspective and encouragement that I was needing. She was persistent in identifying needs and priorities and offered clear action steps for movement and follow up items. She also went the extra mile in offering to review current outreach to see if I could increase my conversions ratios. I'm looking to spread wellness in the corporate sphere, and Joyce made me feel very supported! We were able to accomplish a lot just in our consultation. Looking forward to continuing to work with one another!
Aug 7, 2019 Joyce and I had such a great coaching session. She asked me insightful questions that I had never considered asking myself. We also came up with a good plan for next steps for my potential career change. She also gave me the emotional support I needed when I described why I wanted a career change. I highly recommend her as a career coach.
Aug 5, 2019
FAQ
How do I get started?
Just book your free coaching intro, and you'll get a free 15 minute session with a coach.
How much does career coaching cost?
We have three plans available: $99/month (Basic), $159/month (Pro), and $299/month (Ultimate).
You can also book single coaching sessions at hireclub.com/coaching/sessions
Can I pick which coach I want?
Yes, you can pick which coach you want to work with, take a look at our coaches. We can also help you pick a coach based on your career goals.
What's included in my subscription?
Subscription plans include all coaching services we offer like Resume Reviews, Mock Interviews, Salary Negotiation, except for the Resume Rewrite and LinkedIn Rewrite. All subscribers get one-time 20% discount for the Resume Rewrite or LinkedIn Rewrite.
How do I talk to my coach?
You can talk to your coach any time by using hireclub.com, or texting and calling with your assigned number
Is coaching private and confidential?
All coaching calls and messages are totally private. We do not share your information with anyone.
How many calls do I get per month?
You can split up your monthly minutes however you want. Typically people do two 15-minute calls or two 30-minute calls per month. You can schedule additional calls at any time.
How do job referrals work?
When you and your coach determine you are ready, your coach will work with you to land referrals (1, 2, or 3 depending on your plan) at your target companies. Referral eligibility is based on your coach's discretion.
What if I'm not happy with my coach?
You can request a new coach at any time free of charge. We want to make sure you and your coach have a great fit.
What if I cancel, do I get a refund?
If you cancel in the first 30 days of your subscription we will offer you a full refund on your subscription. We want you to be 100% happy with your HireClub Coaching.
Is there any long term commitment required?
No, you can cancel at any time.
Book Single Sessions
You can book a single session with a career coach.