A two-week online course that gives you the the tools you need to kick your job search into high gear.
Price
$299 66% off
Coronavirus has turned a lot of things upside down. Unemployment, furloughs, salary/hours reduction.. You've heard them all. But contrary to the popular assumption, not everything is on downward trajectory. Many companies and industries are still hiring, albeit differently.
You might not able to control the virus, but you can take actions in your job search once you understand the different approach and strategy you need to make. If you're laid off or furloughed the Bootcamp will build you up a strong foundation to help speed up your job search. If you were thinking about a job or career change, we'll get you set up and ready to take solid steps now.
What You'll Get
Access to veteran Career Coach and HireClub's Director of Coaching, Mike Manoske
Access to the exclusive HireClub Job Search Community
Prelease digital copy of "Job Search Manifesto" workbook. You can learn more about the book here: https://www.amazon.com/Job-Search-Manifesto-Turning-Frustration-ebook/dp/B096WJM1XR
Four one-hour online sessions:

Session 1: Targeting + Branding
Session 2: Networking + LinkedIn
Session 3: LinkedIn (cont.) + Resume
Session 4: Application Tactics + Interviewing
Why HireClub Job Search Bootcamp
Your dream job should be filled with magic, but your job search shouldn't be filled with mystery. You know a fulfilling career is waiting for you, and you're either unsure of the steps to take or you've tried different tactics with no results.
That ends here.
HireClub's Job Search Bootcamp is a comprehensive roadmap to a fulfilling career, complete with engaging course material and access to an exclusive career coach. Based on a program developed at Wharton Executive MBA Program in San Francisco by Mike Manoske, HireClub's Director of Coaching, and Steve Hernandez, Wharton's Director of Career Advancement, the bootcamp offers an industry insider's perspective with much sought-after advice and tools. In a series of four one-hour live video sessions, we'll walk you through everything you'll need to know to land that perfect gig, including:
Creating a compelling brand statement that you can use in every part of your job search
Building meaningful business relationships instead of just empty networking
Write LinkedIn profiles and resumes that stand out in the crowd
Feel empowered during interviews by taking on a collaborative or consultative role
Learn negotiating techniques that yield results while building rapport
Course Details
Course spans four sessions (two weeks) and is conducted via live video sessions.
Full participation in all four sessions is required.
Space is limited to eight participants.
Schedule
Session 1: Monday, June 21
Session 2: Wednesday, June 23
Session 3: Monday, June 28th
Session 4: Wednesday, June 30th
Time: 4:00pm PT & 6:00pm PT
Who is this Course for
This Bootcamp is suitable for all those looking to level up their career – regardless of level, roles, and industries.
Industries have included tech, healthcare, biotech, pharmaceutical, finance, legal, real estate, manufacturing, and business consulting.
Roles have been in engineering, product management, program management, finance and accounting, sales and business development, marketing, operations, and customer success.
Course Agenda at a Glance
Session 1: TARGETING + BRANDING
Your dream job may not even be in your current industry. We help you identify new potential industries and roles based on your current interests and passions, and create a powerful brand statement that interviewers and scouts will remember. Your brand statement is the core of your job search and will be used throughout your job search (LinkedIn, resume, interviews, and networking).
Session 2: NETWORKING + LINKEDIN
Meaningful relationships lead to real opportunities far more than superficial networking. We'll give you the tools you need to create, grow, and maintain a relationship-building model for your current job search, including a strong reach-out message that you can confidently share.
Session 3: LINKEDIN (CONT.) + RESUME
LinkedIn is a great resource to make connections, but it's also a sea of anonymous faces and profiles. How do you stand out? We'll help you highlight your accomplishments and experiences on LinkedIn so that you get noticed, and help you turn your resume into an impactful account of your most significant accomplishments and attributes.
Session 4: APPLICATION TACTICS + INTERVIEWING
Interviews don't have to be stressful experiences where you're reciting a list of accomplishments. They can be rich conversations, either formal or informal, where you're sharing your story strongly and effectively. We'll prepare you to take control of these opportunities, as well as share best practices on how to develop and manage "multiple tracks" of job applications.
Meet Your Coach: Mike Manoske
HireClub's Director of Coaching, Mike Manoske, is a certified Professional Coach, who trained at the Hudson Institute of Coaching. For two decades, he has been a Recruiter/Talent Acquisition Leader in Silicon Valley, hiring more than 1,000 people in engineering, sales, and marketing, finance, and operations. Mike is committed to making people comfortable with navigating career changes and helping them develop a results-focused skill set around their job search. He is passionate about giving people the tools they need to feel confident as they explore new opportunities.
Mike also coaches and co-leads several Career Success programs at the Wharton Executive MBA Program in San Francisco. With Steve Hernandez, Wharton's Career Advancement Director, they have developed an innovative program called the "Job Search Action Group." They are in the final stages of publishing a book on best practices in a job search, and that content is available in HireClub's Job Search Bootcamp.
Testimonials
"Beyond his structured process of walking through how to sell myself to prospective employers, Mike's experience provided perspective to see the positive end result during the grind of the job search."
-- Jim R
"Mike is by far one of the best career coaches I have had the pleasure to work with. His frameworks on branding, interviews and offer negotiations are priceless."
-- Candice
"I had the privilege of working with Mike as part of Wharton's career coaching program. Mike has a structured approach towards identifying and prioritizing career interests as well as developing core skills to enhance opportunities and realize career objectives."
-- Vamshi
Questions?
For questions please email help@hireclub.com
Length
240 Minutes
Via
Video
Type
Group
Suggested Sessions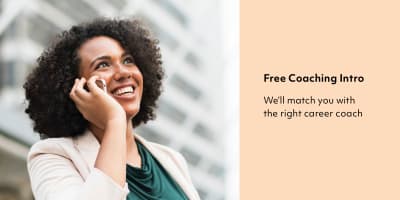 4.91

·

2127 Bookings
Consult with one of our career coaches on your career goals to figure what kind of coaching is best for you.
Free
4.9 · 10 Reviews
I thought Mike did a wonderful job and he brought in some great interviewers as well at the end! I got a solid three pages full of notes.
---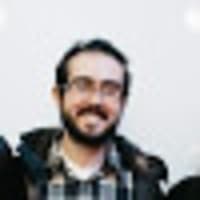 Mar 2, 2021
Awesome, better than advertised especially with the "Job Search Manifesto" workbook included!
---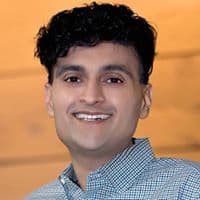 Feb 10, 2021
This was great jump start to my job search. It was helpful to understand about how recruiters use LinkedIn, gain confidence in interviewing, connect with other job searchers. I am continuing to use what I learned.
---
Feb 10, 2021
I was just starting my job search and the idea of sending out hundreds of applications blindly to job listings sounded absolutely dreadful. This job search bootcamp was a great introduction on how to create a clear strategy around the job search, and how to market oneself better. I received great feedback from Mike as well as fellow boot campers on my resume, mock interview responses and LinkedIn profile. Everyone had unique perspectives and helped me evaluate my materials from different angles. If you're willing to put in work outside of the scheduled sessions, you'll get so much helpful advice and tips from this bootcamp to get you closer to your next job!
--- Anonymous
Feb 9, 2021
My job search was at a standstill and the pandemic was continuing to swirl around me. I was mentally stalled. Enrolling in the Job Search Bootcamp was a great investment in myself. Not only was I surrounded by peers who were in the same situation, our caring coach met us where we were on our journey. I highly recommend the bootcamp!
---
Feb 8, 2021
Job Search Bootcamp was awesome and very helpful. Mike Manoske, our instructor, was extremely knowledgeable about aspects including networking, selling your personal brand, and attracting employers. Overall, I think the course helped me a lot and allowed me insights into the recruiting world that I would not have been able to get anywhere else. After updating my LinkedIn and following the strategies that Mike suggested, I have seen an increase in responses and messages from recruiters!
--- Anonymous
Feb 8, 2021
I found it every helpful and encouraging. I gained confidence in talking about my background and career that I did not have before. It was very engaging and I loved creating the connections that I was able to make.
--- Feb 8, 2021
I started looking for my next career adventure and I realized I needed coaching. I was a bit nervous to start because I felt unprepared to search for the right opportunity and that I felt I was lacking some 2020 job kills. I decided to let go of my fears and signed up for the Job Search Bootcamp. Coach Mike Manoske's led our bootcamp class. Coach Mike made me feel welcomed and helped me battle through my fears. The content of the class was what I was hoping for to get me started on my quest. I look forward to partnering up with HireClub to help me prepare for my job search adventure.
---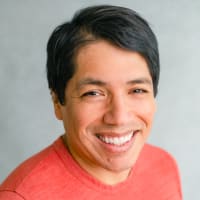 Mar 4, 2020
Overall I had a good experience. I learned some new ways to talk about my experience. Got some good feedback from other bootcampers, and enjoyed the sessions. I have some suggestions for your consideration. Since there were three simultaneous bootcamp sessions I hoped to see more interaction on the community and discussion forum. I wanted to see what others, not in my group, were doing for their brand statements and linkedIn profile. Maybe I should have been the first to put mine out there, but the discussion forum seemed to be used for notices about the sessions only. I'm glad we can continue to share in the google drive, and I understand the need for people to feel comfortable with the group. I hope people still continue to share comments etc. I have one idea for the interviews session, have a session on HireView, or similar type video sessions. The company I work for currently uses it and I have seen some good ones and some terrible ones, and although I haven't done one myself yet, I imagine these are more common than not. My least valued session was the one around networking. I was more focused on developing my brand statement, resume and interview skills than networking which is always a challenge. People are always requesting connections on the Facebook forum, why not expand it to a standalone session? The community here is so strong with many different professions represented, it may be another way of networking while learning to network? Just thought. :) I definitely will recommend this to someone who is starting or in the midst of their search. I left the sessions feeling more focused on what I need to do to present myself in words, and in person. Thank you!
--- Feb 8, 2020
Motivating and encouraging with a great group of people. Helped to have the support of the group and our coach was top notch. Highly recommend!
--- Anonymous
Feb 6, 2020