Melly Mérida Hiring
·Poll Everywhere ·
About us
Poll Everywhere is a 60-person growing technology startup that allows presenters to create interactive questions, word clouds, discussions, and competitions that their audience can respond with using any device. Over the last decade, our company has transformed presentations into two-way conversations, and our mission now is to make presentations more inclusive. We support millions of users worldwide from educational institutions to household companies such as Google, AT&T, and Target. In short, we have a product that helps companies communicate better, and it's worth paying for.
Poll Everywhere has several revenue sources, and our sales team is producing the fastest growing revenues, so we are looking to find our next account executive who is a self-motivated problem solver and excited to work with customers at Fortune 100 firms. Day to day you'll sell the product to corporate enterprise business mostly from inbound leads, current customers and other warm sources along with an outbound account-based marketing strategy.
Our sales team is a group of individuals that loves to build meaningful relationships that add value to the customer experience and revenue to our bottom line. You will be joining a collaborative and supportive team that is excited to define new tactics for success in both proven and emerging sales channels. If you're looking for a place to continue perfecting you sales craft, with the help of a supportive team at a strong and stable company, Poll Everywhere may be a fit.
What you will be doing:
Develop opportunities from inbound leads and existing customers.
Be responsible for your revenue target from a defined sales territory that is rooted in researching, performing demos, emailing and calling at the right time to uncover new opportunities and grow pipeline.
Oversee the sales cycle from prospect to close and partner with other teams to provide a smooth onboarding
Work closely with cross functional teams to ensure sales effectiveness (Marketing, Data Analytics, Customer Success).
Work with our sales team in discovering and iterating on experimental sales channels
What you bring to the role:
At least 3+ years of closing experience in enterprise SaaS sales.
Demonstrated ability to define prospecting, targeting, and qualifying criteria in specific industries or verticals.
Ability to report on your pipelines to management and other key stakeholders using Salesforce.
Exceptional communication skills both verbal and written with ability to communicate with impact, brevity, and strong articulation.
Bonus points if you have:
Experience working with Fortune 500 procurement
Experience closing multiple deals at the same company.
Experience with Quickbooks, MixMax, and Gong
But wait, there's more!
Uncapped commission
$150/month between your WFH internet, and a personal phone bill used for work is reimbursed.
$1000 + 2PTO day self-development budget
$500 work from home stipend
Once we are able to safely reunite as an entire company there would be bi-annual company retreats, and on the off quarters remotes would come to the SF office for one week.
Link
polleverywhere.com/jobs%23account-executive
---
Sales
Skills
SaaS
Enterprise Sales
Enterprise Software
Account Based Marketing
Sales
Startup
Company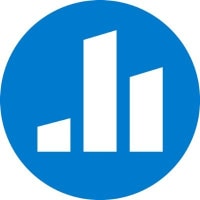 Energize online meetings and classes with Poll Everywhere. Add live audience response activities to presentations and watch engagement and comprehension soar.
Follow 0 Followers