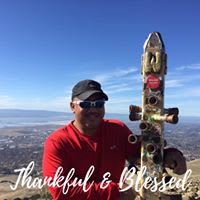 Lee Francisco Hiring
Management ·
Joveo is an exciting programmatic media start-up with grand ambitions: "a job for everyone." Harnessing machine learning and big data, our platform connects our clients with the right candidates for the right roles, faster, and more efficiently than ever before. Through brilliant people and innovative technology, we are driving next generation recruitment technology solutions.
Based out of our Redwood City, CA headquarters, the Account Manager will be responsible for managing client relationships and driving operational excellence.
What You Would Do Manage new and existing accounts to ensure campaigns are hitting our clients' strategic targets. Collaborate with our Product, Operations, and Engineering teams to troubleshoot problems, improve processes, and ensure client satisfaction by translating our business needs into potential client solutions. Assist new clients with their account set-up. Monitor and analyze trends with publishers. Communicate with internal stakeholders to inform them of issues and provide advanced technical support. Help build and maintain external and internal documentation processes. Participate in short- and long-term projects to improve products.
What You Bring A passion for data analysis and the ability to make data-driven recommendations. Strong excel skills BA/BS degree, preferably in advertising, marketing, business, economics, math, or similar.
Desired Skills and Experience PROJECT COORDINATION,Customer success
Link
joveo.com/careers/
---