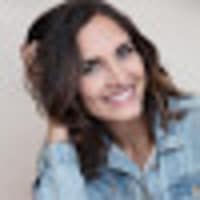 Larissa Russell Available
CEO ·Pod Foods ·
Pod Foods is an early-stage disruptive food-tech startup focused on the B2B food supply chain. We are based in Silicon Valley, US. The founders come with more than 12 years of industry experience in total. Our vision is to create a food distribution network driven by data and technology so that grocery stores will better meet their consumers' preferences, replacing mass-market inventory with the products that consumers want.
We are seeking out a sales professional with food industry experience to help us scale into regional and national chains. This work involves representing local food brands as well as Pod Foods, attending meetings with grocery executives, and selling the Pod Foods local corner concept into grocery stores.
We are looking for someone outgoing with strong relationship building skills, a strong understanding of the food industry (and the will to change it for the better!), and finally, the ability to lead within a growing team.
This is a great opportunity to be an early employee at a fast growing company with a rapidly increasing customer base and strong revenue growth. Beyond working with a positive and supportive team, you will also be able to have the opportunity to positively impact the way food is being produced, distributed and consumed, so that consumers can have access to better food and environmentally sustainable practices can thrive.
Compensation: -$6-8k per month with commission on sales -0-0.5% equity possibility in future
Minimum Requirements:
-CRM experience or quick learner (ProsperWorks is our tool) -Strong writing and speaking skills- good communication -Ability to adapt and move fast with the growth of the company -Hustler Attitude -Reliability, trust, dependability, positive, patient, humble, and diligent -Experience in the food industry
Preferred Qualifications:
-1-3 years of sales work in a startup -Knowledge of the local food scene here in SF -Experience with grocery industry as a broker, distributor, retailer or food manufacturer a major plus. -Background in customer service a major plus
Benefits & Perks:
-Ownership and equity in a quickly growing disruptive company -Unlimited supply of Good Food from our customers -Awesome, fun and energetic team! -Fun office space
Link
podfoods.co
---
Sales
Skills
Sales
Retail
Distribution
Customer Service
Communication
Reliability
Startup
Growth
Company
Pod Foods is the modern and efficient way to get food on the grocery store shelves!
Follow 2 Followers