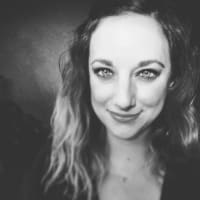 April Hiring Open
Recruiter ·Scion Staffing ·
OVERVIEW:
The Administrative Assistant will be providing a wide range of administrative support for multiple departments as needed with the company.
RESPONSIBILITIES:
Provide clerical and administrative support including but not limited to: answering phones, greeting clients and customers, accepting and shipping mail and packages, scheduling appointments, scanning, faxing, etc.
Maintain petty cash and petty cash records
Organize expense report receipts from staff for other administrative support personnel to complete reports
Assist with maintain discretionary budget, keep management informed
Perform data entry and generate correspondence as needed
Coordinate maintenance, building access for new employees, and all other staff office tenant needs with building management
Tasks to be completed from Operations, IT, and other office staff as needed

Place office orders and check and replenish kitchen perishables QUALIFICATIONS:

Bachelor's degree from an accredited college or university

A minimum of 1 year of administrative experience

Strong proficiency in MS Word, Excel, and Outlook

Knowledge of operating standard office equipment

Excellent communication skills, both written and verbal.

Ability to set, manage, and prioritize multiple tasks

Strong organizational and time management skills

Excellent research skills and meticulous attention to detail

Ability to follow through on responsibilities with limited direction

Strong initiative and ability to work both independently and cooperatively COMPENSATION:
$17-$20/hour DOE.
TO APPLY:
For immediate consideration, please submit your resume as a Word (.doc or .docx) format attachment to rdparse@scionstaffing.com with the subject line, "Administrative Assistant". We look forward to contacting potential-match applicants.
Pursuant to the San Francisco Fair Chance Ordinance, we will consider for employment qualified applicants with arrest and conviction records.
ABOUT OUR SEARCH FIRM:
Scion Staffing is an award winning staffing firm headquartered in San Francisco, CA. Over the past few years, our firm has had the pleasure of successfully assisting hundreds of local employers. No matter the requisition or size, our track record and recruitment prowess has made us one of the top recruitment firms in California. Additional information about our firm and success can also be found online at www.scionstaffing.com, or in the 2010-2015 Business Times list of top staffing firms.
Scion Staffing is an equal opportunity employer and service provider committed to not discriminate on the basis of race, religion, gender, gender identity, national origin, citizenship status, sexual orientation, disability, political affiliation or belief. We are committed to the principals of Equal Opportunity Employment and are dedicated to making employment decisions based on merit and value, for ourselves, our client companies, and for the candidates we represent.
---
Administrative Assistant
Skills
Company