Yevgeniya Vodkina Available
Recruiter ·Papaya Payments ·
Who You Are Papaya believes that diversity helps build an inclusive culture where all team members can grow, contribute, and feel valued. If you agree, we'd love to hear from you! We are looking for a savvy backend engineer to join our growing company. The idea candidate will be proficient in the Java SDK and enjoy optimizing systems and building RESTful APIs. You will be excited by the prospect of architecting and owning our company's backend systems to support our next generation products and initiatives while expanding your skillset and following best practices. You'll report to the CTO and work directly with the founders, senior engineers, and sales directors. Teamwork, flexibility, communication, and a willingness to learn are of the highest importance.
What You Will Bring • 3+ years relevant work experience • Knowledge of REST, Spring, Gradle/Maven • Some experience with PHP • Some proficiency in SQL and NoSQL (MongoDB) • Git for version control • AWS Cloud Services knowledge a plus
All of our employees receive a competitive salary, equity, and benefits package.
Link
hire.withgoogle.com/public/jobs/ppayacom/view/P_AAAAAAIAABsKKpzNWJkBrU
---
Engineer
Skills
Engineering
Software Engineering
Company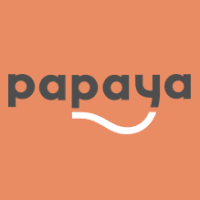 Snap a Pic & Pay Any Bill in Seconds.
Follow 0 Followers