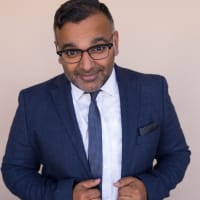 Ketan Anjaria Hiring
Founder ·HireClub ·
If you like working with big data, bots, artificial intelligence, and bringing awesome product experiences to business users then we've got a job for you. We work with smart people to solve some really interesting problems so reach out and let's talk about how we can work together.
Backend Engineer Revere is a venture-backed enterprise SaaS startup based in San Francisco. Revere detects anomalies in complex, multi-million dollar online marketing campaigns using a combination of classic database techniques and modern machine learning, connecting with data sources including AdWords, Facebook, Google Analytics and Optimizely. We're looking for people who want to help us build a sophisticated and friendly big data experience.
Your role and impact We're looking for someone to join our engineering team working out of our SOMA office. Our ideal candidate will:
Experience working with 3rd party APIs, building APIs and microservices.
Strong backend/middleware skills, with ability to work on web front-end.
Be able to think around corners and anticipate challenges.
Like working in a fast-paced startup environment.
Be an enthusiastic collaborator.
What you'll be doing
Develop third party API connectors and internal APIs.
Engineer the intelligence and experience features for our bot and web app.
Requirements
Great engineering skills and strong CS fundamentals
Experience shipping code in a production environment
3+ years of experience in Java backend and Java EE technologies
3+ years of experience with relational database systems
2+ years of experience with OAuth and Java-based SDKs
Bonus
Experience with statistics, machine learning
Technical evangelism – you blog, speak at events, volunteer, teach, or something similar
Experience using or building marketing or ad tech
Startup experience preferred
Benefits & Perks
Part of a highly experienced team with a growing user base
Early stage startup upside opportunity
Competitive compensation
Flexible schedules
Taps & Snacks
Link
revere.ai/wp-content/cache/page_enhanced/revere.ai//jobs/backend-engineer//_index.html_gzip
Source
facebook.com/groups/hireclub/permalink/1466398116779015/
---
Engineer
Skills
Company