Yevgeniya Vodkina Available
Recruiter ·Papaya Payments ·
This is a ground floor opportunity with a startup that will disrupt this massive market. Papaya believes that diversity helps build an inclusive culture where all team members can grow, contribute, and feel valued. If you agree, we'd love to hear from you! We're looking for a business development representative (BDR) to qualify business leads through cold calls, email, and internet research. In addition, the BDR will assist in onboarding new partners through web demos and phone calls. If you consider yourself a people person, this role may be for you.
You'll report to the VP of Growth & Marketing as part of the business development team and work closely with the customer success team. In addition, you will have the opportunity to grow with the business. Teamwork, flexibility, communication, and a willingness to learn are of the highest importance.
Candidates should have at least 2 years of work experience. Strong communication skills (written and verbal) are a requirement. Previous experience in business development is desirable, though not required. Bonus if you have previously used Salesforce. If you are interested in this role, please apply with your resume, along with a note telling us why you'd make an excellent BDR.
All of our employees receive a competitive salary, equity, and benefits package.
Link
hire.withgoogle.com/public/jobs/ppayacom/view/P_AAAAAAIAABsKIiOiOZgEAc
---
Marketing
Skills
Customer Support
Technical Support
Marketing
Management
Operations
Sales
Company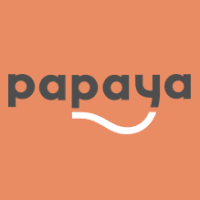 Snap a Pic & Pay Any Bill in Seconds.
Follow 0 Followers