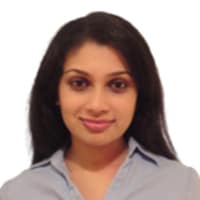 Melissa Koshy Available
Business Development ·Instacart ·
Under Armour Connected Fitness is looking for a new member for their growing Business Development team. This role will focus on working with our Digital leadership, Product, and Engineering teams to develop new partnerships and grow our health and fitness ecosystem.
Link
boards.greenhouse.io/connectedfitness/jobs/1556509
---
Jason Doran Hi Melissa, Do you know if this role could be remote, as I'm here in the Bay Area, and sitting close to the many potential partners in the Bay Area might be helpful?
Business Development
Skills
Partnerships
Negotiations
Product & Services Marketing
Company
Under Armour, Inc. is an American company that manufactures footwear, sports, and casual apparel.
Follow 0 Followers