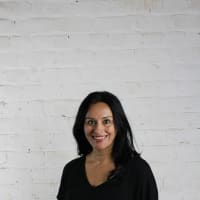 Lilu Odedra Hiring
·
Propane is a platform experience agency positioned to take the landscape by storm. Due to the drive and veteran practice leads, we are currently looking to complete our lineup with a driven and growth oriented Client Partnership Director. With this maturity and expertise, we have a clear understanding of what is needed to help the Propane team accomplish expected growth goals.
Be extremely curious about what makes your client's business successful, how it operates, organizational structure, and responsibilities of key personnel Have the experience to communicate with and sell into C-Level and VP level clients Have a passion for establishing and improving process systems that will allow for scale
EXPERIENCE:
7-9 years (or more) of brand, digital and marketing solutions experience working in digital, consulting, and brand agencies
Proven success growing and managing multiple client relationships as a trusted partner
Profile clients and Identify client risks or opportunities and help manage the team to respond to those needs effectively and timely
Perform ABM to increase cadence and value
Be a private investigator around the client's brand, digital initiatives and marketing approaches
Proactively grow relationships, accounts and revenue systematically
Ensure consistent project delivery excellence – on-time, on-budget, ties to a client's strategic imperative (in partnering with the project manager and other discipline leads)
Manage P&L of agency services to the client; work with the client's procurement department to ensure timely payment
Be a motivational team leader for both client and agency staff be excited to work and deliver on the business Skills and Abilities
Win-win negotiator with solid business acumen relevant to an agency
Ability to strategically lead and sell in a transformative ideas
Ability to lead a seasoned group of disciplinary practitioners
Excels in a dynamic, fast-paced, but strongly consultative small organization
REQUIREMENTS: MBA not mandatory but preferred. We are looking for business savvy professionals that are curious about marketing, organizational, and operational elements of our client's business. This will match up directly to our consultative approach as a whole.
In Summary Imagine you are at the start of a new Agency model, one that is successfully combining top management consulting firm expertise with digital experience agency chops in order to solve the world's most complex digital challenges. We here at Propane have high expectations for ourselves and our client project outcomes. If you have that innate curiosity and drive, then this is the right place for you to make your mark and accelerate your career while enjoying working with individuals that are committed to this vision and making it a reality.
About Propane Propane is a platform experience agency that designs and manages platforms, websites, applications, tools, and products. Founded in 2003, Propane services include brand strategy, content strategy, creative design, digital experience, development, and connecting marketing ecosystems. For more information, visit propane.agency.
Link
hire.withgoogle.com/public/jobs/propanestudiocom/view/P_AAAAAAFAAEKIcqEBSfe-bs
---
Management
Skills
Account Management
Sales Strategy
Sales
Relationship Management
Company
Propane is a top digital agency in San Francisco. We strategize, design, and build digital brand experiences for today—and platforms for tomorrow.
Follow 0 Followers