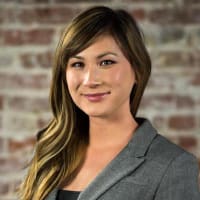 Erica Johnson Hiring
Management ·Modern Health ·
Are you determined to make a positive impact? Do you want to change how the world thinks about mental health? We'd love to hear from you.
Because our team is small, you'll be given lots of responsibility and the opportunity to have true ownership as we build out the product.
The Clinical Care Lead will build the foundation for triaging members and connecting them to the best care based on their needs. You will help shape our Clinical Care Operations as we scale and will work closely with product, engineering, client operations, and the leadership team. This role is integral to helping shape and define the product.
Responsibilities:
Own the Clinical Care vision and strategy, and prioritize your roadmap in alignment with your vision and company goals
Use Modern Health's proprietary matching software to match members to the best care based on their needs
Effectively and professionally communicate with members throughout process via email, phone, text, in-person
Recruit and interview providers (therapists, coaches, etc) via phone to help determine quality of fit on behalf of members
Manage client crises and adhere to standards of service operations, documentation and privacy at all times (familiarity with HIPAA)
Help define the roadmap for a scalable digital solution that helps individuals with emotional health issues (depression, anxiety, stress, etc.)
Help build something that you believe will truly make a positive impact
Qualifications:
PhD/PsyD, or Master's degree in clinical social work or equivalent LCSW preferred
Previous experience in administering Cognitive Behavior Therapy (CBT)
Experience working in the health space: case management, patient advocacy, or utilization management
Go-getter who takes initiative and likes to build things from scratch with little direction
Flexible. You thrive in a fast-paced and rapidly changing environment
Excellent communication skills: written and verbal
Extremely high attention to detail
Execution oriented, with the ability to prioritize many competing demands
Sense of humor and ability to see the bigger picture in all that we do
We are looking for individuals who truly care about building something to improve the lives of others
Willingness to work in SF office
Bonus points if you have experience in: Working at a high growth startup, Working on SaaS software, Working in Health Tech or HR
---
Modern Health is a benefits platform that helps companies care for their employees' emotional well-being. 68% of employers report mental health issues (up from 55% in the past year). From career path guidance to emotional health support, we help employees no matter what their goals are. Modern Health increases engagement by lowering the barriers to support, identifying an employee's needs, and connecting them to appropriate care.
Skills: Cognitive Behavioral Therapy (CBT), Marriage and Family Therapist (MFT) or Social Work (LCSW)
Link
angel.co/modernhealth/jobs/343661-clinical-care-lead
---
Therapist
Skills
Cognitive Behavioral Therapy
Product Thinking
Communication
Business Operations (BizOps)
Data Analysis
Company