Jess Park Hiring Available
Operations ·HoneyBook ·
HoneyBook's cofounder is hiring our 2nd UX Designer. This person will report directly to the cofounder.
HoneyBook is a business management platform for creative entrepreneurs that centralizes and automates workflow, digital payments, and generates business opportunities for our customers. We champion technology as our ally in celebrating human passion and originality. At HoneyBook, every day we are on a mission to empower the creative economy to rise together, doing what they love.
Our award-winning culture is built on core values that drive everything we do, including putting people first. If you thrive in a fast-paced, intellectually-charged environment, join us!
What You'll Own + Impact
We're looking for a talented UX designer to create intuitive interfaces with pixel-perfect detail. A passion for research and a desire to work with data-driven complex workflows is a must. You should have a knack for simplifying complicated interfaces using methods from psychology, sociology, and computer science.
Solve for a better future. You'll be the expert in understanding our customer better than anyone else by using quantitative and qualitative data to uncover his or her needs. Rally with teammates to design a product that our customers can't imagine living without.
Good storytelling is in your blood. Transform complex ideas into amazing specs. Create wireframes to define features and rapidly test hypotheses to meet these goals.
Ship amazing features. Work with team members to stay ahead of issues and make sure projects are delivered on time. Ensure HoneyBook is focused on the right things at the right time, and track and measure key success metrics to inform future planning.
What We're Really Looking For
A track record of success. You have 5+ years of experience designing exceptional products and can provide examples of your recent work.
Great UX intuition. You have a creative mind and impeccable instinct about what people want. You have a strong understanding of what makes a powerful user experience, and pull from common problems to find a pleasing, inspiring solution. The result of that work should always be measurable through metrics.
A fearless leader. You can motivate a team to build amazing products, and you're not afraid to make hard decisions to keep everything on track.
A thoughtful communicator. You have outstanding written and verbal communication skills. You have the ability to synthesize complex ideas into understandable specs for any audience.
You "get" software and how it works. Extra brownie points if you have a CS degree or a software engineering background.
Bonus if you've worked in Agile/Scrum process at a product company.
The Good Stuff
Mission driven. You'll be joining more than just another startup--our members are at the heart of everything we do; in fact, we invite them to co-work in our office and collaborate with us on the product itself.
Impact. We move quickly and encourage every employee to push the envelope. Our best ideas come from out-of-the-box-thinking and innovation; be ready to fail fast and often!
Compensation. We offer a competitive salary and meaningful equity based on merit.
Benefits + Perks. From wellness programs to unlimited paid time off and exceptional family leave policies, the health and happiness of our employees is foremost.
Provisions. We give you the tools you need to get your job done and we provide a fully stocked kitchen and bar, happy hours, catered meals, and awesome company events.
The opportunity at HoneyBook is huge - our primary customers today are creative businesses, which accounts for $150B per year in the US. Our company, like the members we serve, thrives on creativity and risk-taking; in four years, we've become the biggest and the most widely recognized player in the creative entrepreneur space. To date, HoneyBook has raised $46M from investors such as Norwest Venture Partners, AngelList founder Naval Ravikant, Medium CEO Ev Williams, Bebo's Michael Birch, and VCs such as Aleph, and Hillsven.
Follow us on Medium and Instagram and catch the latest stories about HoneyBook. Read about what our employees are saying about us on Glassdoor.
Link
grnh.se/720c6b1
---
UX Designer
Skills
UX Design
UX Research
UI/UX
User Interface / Use Experience
Product Design
User Experience
Startup
Company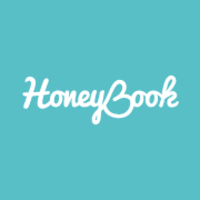 Creative entrepreneurs run on coffee & HoneyBook. Create, send & store your electronic documents, streamline your client experience & get paid fast!
Follow 1 Follower