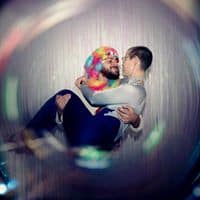 Anthony Simile Hiring
Recruiter ·Cruise ·
We're the driverless car company. We're building the world's best autonomous vehicles to safely connect people to the places, things, and experiences they care about.
Our vehicles are on the road in California, Arizona, and Michigan navigating some of the most challenging and unpredictable driving environments. We're hiring people who want to solve some of today's most complex engineering challenges and make a positive impact.
Cruise is looking for a Communications Manager (Public Policy) to help us manage our incoming and proactive media opportunities and coordinate with government stakeholders and other public policy thought leaders. You will join the growing Cruise communications team and will monitor the broad media landscape as it relates to Autonomous Vehicles across all channels of communication: television, print, online, and social. You should aggressively pursues opportunities for Cruise to differentiate itself as a thought leader on deployment of safe, innovative, autonomous vehicles. You will design and create compelling content for publication. This position will report to the Head of Brand Marketing / Communications and Head of Government Affairs.
Responsibilities
Work closely with government relations team on press strategy to ensure a consistent message Engage with national, local, and trade media to share the Cruise narrative Develop content that will drive Cruise's narrative as the leader in the autonomous driving technology Promote a positive image that permeates the news media at the local, state, and Federal Level that facilitates open communication about Cruise Public Policy Goals Understand how local issues best tell our story and can help the public and lawmakers understand how autonomous technology has the ability to drastically improve their communities Work with surrogates to develop compelling letters of support, opinion pieces, local television and cable news hits, podcasts, radio interviews, and print media Create content for and coordinate launches of new products
Requirements
Bachelor's degree with at least 5 years of experience in some combination of brand creation, marketing, and communications Experience in leading aggressive public policy driven communication campaigns Ability to work across organization: from highly technical engineers to legal team counsels to consistently deliver an easily understood and compelling message Project management skills and experience coordinating several parties at once to deliver compelling content Prolific writer and ability to generate significant amounts of content in a variety of voices Proficiency with video editing software and an understanding of how to deploy a social media driven communications campaign Event management experience Strong political instincts and understands how public policy can impact the overall business
Bonus Points
Political campaign experience A passion for the technology sector and the change it has the potential to create Strong media relationships among the national press corps and trade media Photoshop, Illustrator or other creative software Proficiency with front-end web design
Perks
Solve difficult problems that have immediate and valuable real-world applications Competitive salary and benefits including matched 401k, medical / dental / vision, AD+D and Life Flexible vacation and 10 paid company holidays State of the art equipment for your work station Lunch, snacks, and dinner Free rides in self-driving cars!
Link
jobs.lever.co/cruise/129f0a89-69cf-43af-9abd-b9926e3057c6
---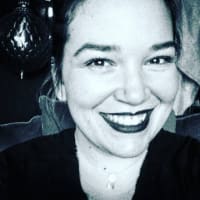 Kristen Peck I am interested in this position and would love to send a resume, I tried to click on the link provided, but I am receiving an error that it can't be found. I would be appreciative of any help you can offer me in finding a place to apply for this role. Thank you! Good luck on your search. :)
Management
Skills
Communications
Management
Social Media
Photoshop
Company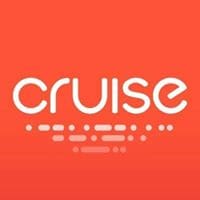 GM Cruise LLC, commonly referred to as Cruise or Cruise Automation, is an American driverless car company headquartered in San Francisco, California.
Follow 12 Followers