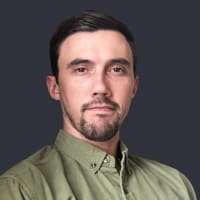 Ryan Davis Available Open
Customer Success ·Up All Night ·
We're looking for a passionate, talented, and innovative team player to join our tight-knit team, and help radically change how people experience concerts, festivals and events. We're serious about making a positive impact in the music community by offering above and beyond service to both our business partners and our end users.
The primary function of this part-time support role is to respond to inbound customer inquiries via SMS and email channels. You will also assist with publishing event content, scheduling and delivering marketing campaigns, and providing app/website testing. You will be a key component in ensuring that the front-facing user experience is enjoyable and fully functional.
You Are:
● A great communicator, both written and verbal
● Experienced in customer service
● Driven and hardworking
● Tech savvy. Familiarity with Slack, Zendesk, Github is a plus
● A solutions-oriented problem solver
● Passionate about live music
● Knowledgeable of electronic music and its sub-genres
● Adaptable – excited and motivated to keep up with the pace of a start-up
● Willing and able to work late nights, weekends and holidays
You Will:
● Help customers get the most value out of their Up All Night service by solving their problems through various channels (email, SMS, on-site messenger)
● Meet and exceed team wide performance standards on output, quality, and response times
● Assist the Product Manager with day-to-day operations
● Research and publish a wide variety of music events for Up All Night's established user base
● Provide administrative support, app testing, website testing
● Work nights, weekends, and some holidays
You Gain:
● Experience in nightlife events marketing and ticketing
● Knowledge about product development in tech
● Opportunities to build relationships with industry leaders in SF and LA, with more cities coming soon
● Flexible work environment
● Access to Up All Night featured events
If you'd like to apply please send your cover letter and resume to support@upallnight.us
Link
upallnight.us
---
Marketing
Skills
Customer Service & Attention
Event Promotion
Events
Music
Marketing
Tech
ZenDesk
Testing
User Experience
Administrative Support
Product Development
Company
Up All Night, the best club nights, events, and underground parties.
Follow 2 Followers