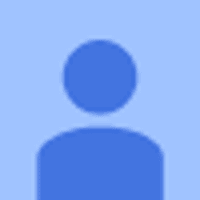 Cornelia Hiring
Customer Service ·Genbook ·
Genbook is a dynamic, fast-growing SaaS company that provides online scheduling and business management solutions to small businesses. Trusted by 20,000+ professionals and over 6 million of their customers, we are an industry leader in our space.
We are excited to be growing our expert Customer Care Team once again.
We need a bright, motivated, and empathetic problem-solver with impeccable communication skills to help onboard new businesses, troubleshoot and solve technical problems, and answer questions from existing and prospective customers. You'll work in our fast-paced, high-energy Santa Monica office, alongside our expert Sales team (note: this is not a Sales position or a Sales-training position).
Key Responsibilities: Help small business owners learn to use and thrive with Genbook. Respond to questions and problems via email, live chat, phone. Advise users of best practices and how to get the most out of their accounts. Investigate and troubleshoot problems via Web-based tools. Escalate problems to Engineering team/Tier II support when necessary. Assist Sales and other teams with support-related customer questions or problems. Perform shipping functions for purchased products.
If you love technology, solving problems & helping people, and have the qualities and qualifications described below, we'd love to hear from you! Please include a cover letter with you resume.
Minimum Qualifications: BA or BS degree (or equivalent 4-year degree). 1+ years of technical customer support experience (help desk, etc.). Tech-savvy and comfortable with major Web-browsers (Chrome, Firefox, etc.), Web-based applications and tools (Google Docs & Hangouts, Salesforce, Kayako helpdesk software, Nextiva VoIP software, etc.) and iOS/Android apps.
Necessary Qualities: Excellent written and verbal communication skills. Empathy, kindness, and a genuine desire to help people. Patience, resourcefulness, adaptability. Goal-oriented and self-driven team player.
We offer a competitive salary and vacation package. Genbook is an Equal Opportunity Employer (EOE).
Link
jobs.smartrecruiters.com/Genbook/743999659337851-customer-support-success-rep-
---
Customer Service
Skills
Company