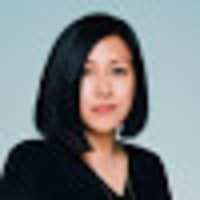 Jenny Ma Hiring
Product Manager ·Storyhunter ·
Storyhunter is on a mission to power media production worldwide. Our platform helps the world's leading media companies and brands discover, hire, and manage video and media talent in 192 countries. We do that by combining great technology with great people – and we're looking for a Data Analyst to join our team. Like our global network, our staff comes from a wide variety of cultures and backgrounds. Our offices are laid back, creative environments where ideas are freely discussed and out-of-the-box thinking are celebrated.
ABOUT YOU
You're passionate about data (maybe even a self-proclaimed data geek) with solid quantitative and technical chops. You're excited about partnering with Storyhunter's product managers, engineers, and senior leadership to provide insights and analyses that drive critical decisions. You obsess about full-funnel analytics, from ETL -> Visualization -> Insights -> Action and you thrive in fast-paced environments.
RESPONSIBILITIES
Empower Storyhunter employees and management by enabling access to metrics, data, and insights. Produce dashboards, visuals and presentations to clearly and effectively communicate findings to internal stakeholders (including Operations, Product, Sales, and Marketing). Extract required data from our internal systems, identify the right metrics needed, develop reports and analyze them to understand and monitor key trends in these metrics. Own the process ETL -> Visualization -> Insights -> Action. Constantly maintain the fidelity of our data sources and the connections between them. Document and develop a data dictionary. REQUIREMENTS
Experience with data visualization tools - Tableau is a plus. Salesforce analytics experience is a plus. Experience in BI/analytics, with a track record of delivering analytics solutions supporting technical, business and executive stakeholders. Familiarity with all types of databases. Relational: (Postgres, MySql). MPP Columnar Store Databases (Amazon Redshift). Bonus points: Spark or Hive. Basic familiarity with Google Analytics is a plus. A consistent drive to find the highest-impact opportunities, based on a passion for data-driven decision-making in combination with a strong business sense. Passion for collaboration and achieving growth in a fast-paced environment. Proven success in a SaaS tech startup environment a big plus. BENEFITS
An Exciting Company - we're growing fast and the potential for disruption is high. You'll work with smart people who deeply care about the product we're building. Competitive salary, options, and a chance to build something extraordinary at a relatively early stage. Great office atmosphere: We have two great locations in SF (Mission) and Brooklyn (Dumbo), and we're pet-friendly. Generous stock options packages. Subsidized medical, dental, and vision health care benefits. Work/Life Balance is paramount.
Link
storyhunter.recruiterbox.com/jobs/fk0f9cg
---
Data Analyst
Skills
SQL
postgresql
MySQL
Tableau
Google Analytics
Redshift
Big data
Business Intelligence
Company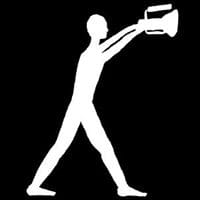 Your video production network.
Follow 0 Followers