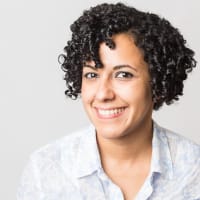 Heba Gamal Available Open
Operations ·Singularity University ·
Singularity University is seeking a dynamic, high energy leader to serve as our Director of Community Engagement & Operations.
This position is responsible for building, developing, and leveraging the Singularity University Community, comprised of over 140,000 doers around the world who are solving the world's grand challenges to create an abundant future.
The ideal person in this role is part strategist, part community organizer, and part marketing genius. They will enrich the experiences of the SU Community and by integrating Community members across the company's offerings. This individual will be integral to the company's efforts to drive engagement within the Community, and ensures that Community members' activities that produce meaningful impact are communicated broadly.
Responsibilities:
Identify and formalize the unique value proposition of being a member of the global SU Community.
Establish and communicate the expectations, benefits, and privileges associated with membership in the SU Community.
Define and manage the ways through which the company transitions its program participants into the community.
Develop and drive community-building strategies.
Build new community channels, integrate members of the SU community into programs and services, and enrich the overall experience of our community members.
Represent and advocate for the Community within the company and across our product and service lines.
Build partnerships with similar and like-minded communities and leverage those relationships to help extend the reach of our awareness campaigns. Make regular calls to action through those partners.
Define, implement, and continuously improve processes and a toolset which enhances communication within the Community.
Measure and understand Community members' satisfaction and engagement levels.
Grow the year-over-year usage of the of the SingularityU Hub and community communication platforms.
Encourage program alumni to remain engaged. Build a pipeline of individuals who can move into leadership roles.
Identify and quantify the Community's impact at the local level.
Our Requirements (you need to have):
A bachelor's degree from an accredited university or equivalent work experience.
At least eight years of professional experience with primary responsibility for community organizing.
Success Factors (we'd like you to have):
An advanced degree in business or marketing.
Previous experience:

In roles requiring a high level of strategic thinking and planning.
Working independently with minimal supervision, AND working collaboratively as a member of a team.
Working closely with professional presenters and speakers.

A provable history of success:

Initiating and managing businesses in culturally diverse, international locations.
Working with volunteer communities.
Interfacing with political officials and the local level, educational leaders, Global 1000 leaders and recognized entrepreneurs.
Influencing cross-functional teams.
Making presentations before large and small audiences.

A demonstrable understanding of:

Project management practices and techniques.
Data collection and analysis techniques.
Are You a Fit at Singularity?
We are looking for individuals who believe the world needs an organization dedicated to addressing serious global issues by fully embracing the power of disruptive and exponentially growing technologies. Our fast-paced environment requires coordination and constant interaction with bright minds and the newest technologies from a variety of disciplines. We have ambitious ideas and plans and need the right people to help develop and execute them.
The following statements define who we are and what we stand for both within our community and with our employees:
We are creating a future of abundance that is bright, equitable, and leaves no one behind.
We are not bystanders. We act with purpose, using exponential technologies to definitively solve humanity's greatest challenges.
We lead courageously and set an example for changing the world. We do no harm and refuse to compromise others for our own benefit. Our passion for the well-being of humanity drives our action.
We are a community of inclusion, collaboration, and deep connection in which every individual is integral to success and the greatest ideas are often those never heard before.
We cultivate a critical mindset that is empathetic, understanding, and respectful of all points of view. We make decisions based on evidence and logic which push boundaries and redefine possibility.
We take moonshots, thinking big and taking risks to solve problems and impact billions of lives. We believe that big dreams, strong collaboration, and powerful tools create an unstoppable force for good.
**Together, we can solve any challenge we encounter.
We are exponential.**
Singularity University is committed to creating a diverse and inclusive work environment. SU is an equal opportunity and affirmative action employer and is committed to providing equal employment opportunities (EEO) to all persons regardless of race, color, religion, sex, national origin, age, sexual orientation, gender identity, genetic information, physical or mental disability, protected veteran status, or any other characteristic protected by federal, state/provincial, local law.
Link
singularityuniversity.applytojob.com/apply/yqjNa3747y
Source
facebook.com/groups/hireclub/permalink/1462016550550505/
---
Office Manager
Skills
Community
Partnerships
Operations
Company