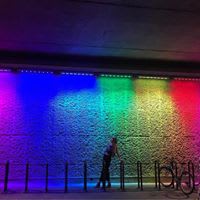 Megan Weir Hiring
Human Resources ·
Two Chairs is rebuilding the nation's mental health system from the ground up with expert clinicians, best-in-class technology, and beautiful design. Our mission is to make exceptional mental healthcare available to everyone. We have clinics around the Bay Area and are quickly scaling our vision of personalized, data-driven therapy.
We are hiring a Director of Engineering to build out our vision of a technology-enabled mental healthcare system. As our primary engineering leader, you'll define our overall technology approach, working closely with clinical and product leaders. You'll also be responsible for building the kind of engineering culture, brand, and team we need to deliver on our mission and achieve ambitious growth.
By building clinics end-to-end, we can work from first principles and fundamentally reimagine how care should be delivered. You'll lead our investment in a complete ecosystem of applications for our clients, clinicians, and care coordinators. Some of the major projects we'll be tackling include an electronic record system for mental health, client-therapist matching software, and a client mobile app that complements their in-person experience.
Where you'll make an impact:
Define our overall product roadmap and technical architecture Shape the engineering culture and play a critical role in building a technical team Develop a data platform that will drive all internal/external applications, scale as we open new clinics, and enable better clinical care Build client-facing apps that make the therapy experience seamless Build clinician-facing tools that enable therapists to do their work more efficiently and effectively Design software with user privacy, security, and HIPAA-compliance as a core element You'll be successful if you:
Are a talented engineering leader with >8 years of full-stack software engineering experience and >3 years of engineering leadership Have experience in designing an architectural vision and ability to prioritize against current business needs Have strong product and business intuition; ability to collaborate and partner with technical and non-technical team members Are an excellent technical communicator and can help champion the role of technology within a health care system Desire to define "engineering leadership" and serve as the go-to technical subject matter expert and mentor Are excited about navigating a hyper-growth, rapidly changing, and sometimes ambiguous environment
Link
twochairs.com/careers
--- Ritesh Des I dont see an apply button to apply for this position..
Engineer
Skills
Company