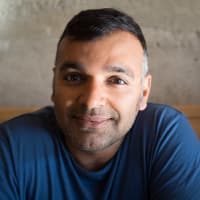 Ketan Anjaria Hiring
Founder ·HireClub ·
Bubble enables thousands of businesses around the world to build their software solutions without code. To many of our customers, we are a critical piece of their businesses, and we're proud of helping them achieve their success through better software.
As our Director of Operations, you'll be working directly with the founders to scale our day-to-day operations as we grow. We are looking for someone who can design, execute, and ultimately build out key functions, to keep Bubble a smoothly humming machine. This job is a rare opportunity to get enormous responsibility at a bootstrapped and profitable company that's still very early stage but growing extremely quickly.
You'll be responsible for the following functions:
Finance: prepare our financial projections, tax strategies, and budgeting. Manage our external accountants to ensure we have accurate bookkeeping. Manage our cash flow and accounts payable and receivable processes.
Legal: manage the relationship with our external counsel. Ensure our our terms, policies and contracts meet our business needs. Proactively manage legal risk, and enforce our brand.
Human resources: manage the full employee lifecycle including onboarding, payroll, and benefits. Ensure Bubble is compliant with employment law, and built out our employee handbook.
Business analytics: maintain metrics on key business processes, create regular reporting to the company and to the executive team, and analyze data to assess performance and implement improvements.
Internal communications: help keep the team on-track and organized. Make sure our infraweb and internal digital spaces serve the team's needs.
Facilities: manage our office space and physical assets (laptops, etc.).
Business continuity planning: ensure our disaster recovery, data breach, and security protocols remain current and up-to-date.
Talent management: help build out our hiring pipeline, and manage our recruiting process.
Special projects: assist the founders with special initiatives to grow the business, such as PR, events, etc.
The ideal candidate is hyper-organized and proactively finds ways to make the entire company more efficient. In particular, we're looking for someone with
Exceptional organization skills and work ethics.
Very strong quantitative abilities to analyse data and make decisions.
Demonstrated project management and timeline management skills.
At least 3 years of consulting, investment banking or private equity experience (required).
BA/BS degree (ideally combined with an MBA).
Strong interest in software and startups, and willingness to shape the organization and grow with it.
If this sounds like you, we'd love to hear from you! Drop us a line at jobs@bubble.is with a resume and why you think this job is for you. This is a full-time position and based in Manhattan, New York. We expect to make offers in the range of $90 - $120k, plus equity, depending on experience.
We're looking forward to hearing from you.
Link
bubble.is/jobs
Source
facebook.com/groups/hireclub/permalink/1467393783346115/
---
Operations
Skills
Operations
Human Resources
Hiring
Recruiting
Company