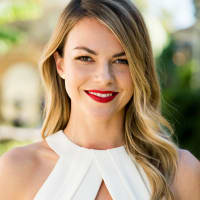 Lauren Schulte Hiring
Management ·The Flex Company ·
We are experiencing skyrocketing growth and seeking an experienced startup leader to oversee supply chain operations of our physical products.
The Director of Supply Chain & Operations will work as a strategic thought partner to the CEO and help us to maintain supply chain as a core competitive advantage.
We are adding multiple new products in early 2019 and rapidly increasing channels and points of distribution. The right leader will be experienced working in high-growth, complex startups and be excited by both the challenges and opportunities of their day-to-day work.
The right leader will have a "no job too big or too small" mindset and be motivated to join a small team and be a part of growing our Company. This role reports to the CEO.
IN THIS ROLE YOU WILL:
Lead supply chain strategy and operations, spanning both ecommerce and retail products
Lead key aspects of our physical products, including sourcing, demand planning/forecasting, manufacturing, logistics, and fulfillment
Develop and execute strategy for continuing our vertical integration
Lead a team of 1 FTE to start; recruit, hire and lead a team as we grow
Deliver a phenomenal customer experience while improving our gross margin as we scale
Manage all of our critical supplier relationships and contract negotiations
Develop and execute strategy for improving product margin and lifetime customer value
Develop and execute strategy for increasing manufacturing throughput
Develop and execute strategy for streamlining supply chain operations
Lead business continuity planning
Work as a thought partner with our suppliers while managing cash flow during rapid expansion
Manage appropriate inventory levels for raw goods and finished materials across multiple locations
Source, qualify, and lead new vendor relationships
Lead operations reporting; oversee implementation of new software/tools for operations
Provide ad-hoc data analyses to inform better decisions
Set a gold standard in both execution of your/your team's results and management/people leadership
Act as a thought partner with the broader team including Finance, Marketing/Growth, Retail Sales, R&D, Engineering and Customer Success
QUALIFICATIONS:
7+ years of hands-on supply chain leadership experience, including 4+ years at startups
Experience scaling up manufacturing and supply chain operations through periods of high growth, preferably in ecommerce and/or retail
Track record of creating excellent solutions to challenges with no previous playbook
Ability to adapt and learn quickly in a changing business environment
Excellent written and verbal communication
Highly analytical (highly proficient using Excel and other analytical tools) and adept at storytelling using data
Self-motivated, entrepreneurial mindset; desire to overcome challenges with a positive mindset
Proven experience in vendor management and complex contract negotiations
Adept at giving and receiving feedback and mentoring team members
A great sense of humor is a huge plus
Must be eligible to work in the USA (we will not sponsor Visas)
Our New Teammate:
Is passionate about customers and cares about making an impact in their lives
Enjoys working in a collaborative environment with a passionate team
Has an interest solving complex problems rather than just executing on someone else's vision
Wants to be involved in the growth of the company, working cross functionally, not just staying in their lane
Practices radical candor
Our New Teammate is NOT:
A believer that there is his/her way to do something and no other
Looking for a caricatured culture reminiscent of HBO's Silicon Valley
One who assigns blame
Looking for a lifestyle job
EXPERIENCE UNPARALLELED LEARNING & WORK ENVIRONMENT
We started FLEX because we wanted to create an environment where employees will thrive on our team, building a dream together
You'll join a diverse, fun, senior team of experienced professionals who have worked in technology, healthcare, consumer products, and enterprise software across multiple functions
AMAZING LOCATION & ENVIRONMENT
Compensation commensurate with experience
Opportunity to join a high-growth startup creating an entirely new product category
Unparalleled opportunity to grow a category creator in a massive market
Health, vision, and dental coverage
Join an inspiring culture with people that truly live their core values and are passionate about serving women
We will reimburse relocation expenses within the United States
ABOUT THE FLEX COMPANY
The Flex Company creates innovative products that are better for women's health and the environment. The Company is known for its differentiated period products, including its namesake FLEX menstrual disc, Softdisc®, and the FLEX Cup™.
The Flex Company is based in Venice, California, and exclusively manufactures its patented products in the United States and in Canada. Its products are sold online and through major retailers in the United States.
Led by founder & CEO, Lauren Schulte, The Flex Company is working to create a world where every woman loves her body. Learn more at flexfits.com.
Link
jobs.lever.co/theflexcompany/145b67ef-d1f4-4ae8-a30c-38da09a10a33
---
Operations
Full Time
Relocation Offered
Skills
Operations
Supply Chain Management
Forecasting
Demand Planning Manager
Team Leadership
Business Strategy
People Management
Negotiations
Vendor Management
Startup
Company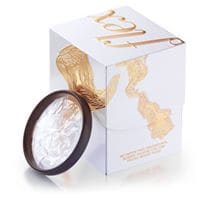 FLEX is a single-use tampon replacement that can be worn for up to 12 hours.
Follow 0 Followers