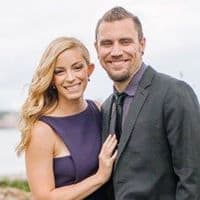 Shannon Bayley Hiring
Operations ·Collective Health ·
Collective Health is transforming the way people experience healthcare. We believe that quality and accuracy are paramount to ensuring exceptional member and employer experiences, and are the foundation for analytics that change how we deliver and pay for care. To accomplish this, we are reimagining the operational core of health insurance.
Eligibility flows through and impacts every aspect of the Collective Health platform. Each day we process inbound files from our clients to support our internal plan operations and to pass through to our networks and partners; we are looking for an Eligibility Operations Specialist to own the operation, quality, and scaling of our inbound eligibility systems. You will be the critical first point of connection for the clients' data, enabling a critical piece of our day to day operations. Through your experiences at Collective Health, you will be a pivotal part of improving the member and employer healthcare experience.
What You'll Do
Apply your deep understanding of healthcare EDI specifications, benefit administration/human resource information systems, COBRA requirements, and operational processes to current and future 3rd party integrations Own the day-to-day eligibility exceptions, technical issues, and operational inefficiencies that impact your set of clients Understand technical and operational requirements for new partners, and work with internal and external teams to implement and test new eligibility integrations Partner with employer-facing teams to improve the data at its source (for downstream member experience and operational efficiency improvements), drive employer engagement and reporting, and work to define long term vision for employer products Develop and scale documentation of our eligibility system and processes Work closely with Operations, Product, Engineering, and 3rd party vendors to improve our eligibility systems and processes
What You've Done:
Experience with or desire to understand healthcare EDI formats and COBRA Experience with or desire to understand benefit administration platforms and human resource information systems Experience with project management and/or issue resolution Bachelor's degree and 3+ years of work experience Strong passion for changing healthcare Extreme attention to detail and technical acumen Fast learner – you will be required to become proficient with a large volume of information quickly Above all, you are self-sufficient, intellectually curious, and take ownership for everything you do
Collective Health is a technology company working to create the healthcare experience we all deserve. Founded in 2013, our team of engineers, designers, product managers, and actuaries are redefining the $1 trillion-dollar market of employer-sponsored health benefits with data-driven and people-focused products. Our complete health benefits solution helps great companies like Activision Blizzard, Zendesk, and Palantir take care of their people by harnessing the power of design and technology. Based in San Francisco, CA, we're backed by some of the best investors in Silicon Valley including Google Ventures, Founders Fund, NEA, and Redpoint Ventures. For more information, visit us at https://www.collectivehealth.com.
We are an equal opportunity employer and value diversity at our company. We do not discriminate on the basis of race, religion, color, national origin, gender, sexual orientation, age, marital status, veteran status, or disability status.
Link
collectivehealth.com/jobs/apply/177455/
---
Zaryab Sahi Hi Shanon, Im really interested in this position and submitted a resume on your Website for review. I would love to speak to someone about my experience and skills in relation to the position. Looking forward to hearing back. Thanks, Zee
Operations
Skills
Project Management
Client Management
Process Improvement
Operations
Company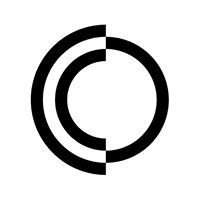 A smarter way to provide healthcare coverage through technology.
Follow 3 Followers