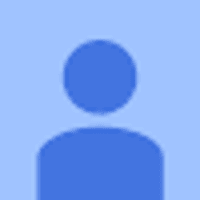 Kate Dewald Hiring
CEO ·Oncue ·
At Oncue we are changing the way moving companies operate. We're building a platform for the thousands of moving companies that tens of millions of Americans rely on each year. We're growing and are looking for people passionate about solving problems that under served industries face using technology. Come help us take one of the largest and important industries from pen and paper to an on line platform.
The role:
As our first Engineering Manager, you will be instrumental in helping establish the culture, practices, and systems that foster a strong, high-performing engineering team. This is a role that requires a strong individual contributor (we're a startup!) who can manage a (currently) small team as well. As the company grows, we expect that your role will evolve and grow as well.
Your key responsibilities:
Lead the web engineering team to rapidly iterate on and ship high quality software. It's a delicate balance and you know how to pull that off.
Enable your team members to grow and realize their full potential. You're someone they look to for guidance and mentorship.
Help translate product vision and design into robust, well-tested software features.
Recruit talented engineers.
What we're looking for in you:
A strong IC (5+ yrs) who has experience leading a software team for at least 1-2 years.
You love the challenges that being a technical leader bring.
Define engineering infrastructure that will outlast our next growth stage.
Well-respected among your current and former peers and team members.
A good communicator who knows how to inspire engineers to do their best work.
Proficient with building robust full-stack applications, preferably in Rails.
Have experience working with at least one modern JS framework.
What you'll get at Oncue:
The opportunity to grow an engineering organization and help us establish a great culture.
A competitive salary and meaningful equity in a company that is rapidly signing up paying customers.
Work with experienced Sales and Product leaders at an early stage startup that has a proven and highly profitable business model.
A diverse leadership team: 60% of our leadership team is female.
The opportunity to learn and get better every day.
Our stack:
The web app is full-stack Rails and Postgres db. We have recently started diving into migrating parts of our front-end to React-based views. Things that we can foresee in the near to mid-term future: mobile APIs, more React, lots of Rails, and an increasingly feature-rich application.
Reach out to us:
We'd love to hear from you if the role and what we're doing at Oncue interests and excites you. Email us at hello@oncue.co Or apply at the link below.
Link
angel.co/oncue/jobs/341398-engineering-manager
---