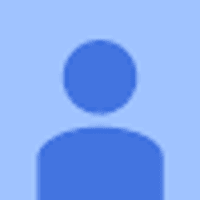 Marketing ·
TO BE CONSIDERED FOR THIS AMAZING POSITION, YOU MUST FILL OUT THIS FORM + SUBMIT A VIDEO: https://goo.gl/forms/F85hAaT4Jtl4xkUs1
We are looking for a conference and event producer (Event Operations) to join our SF-based team. As part of the events division, you'll be a huge force in the backend operations associated with our startup and investor conferences, Demo Days, and "Geeks On A Plane" world tech tours. It's a highly detail-driven role and requires someone who is a flexible perfectionist, understands event technology platforms, gets the tech/startup scene, and is a do-er more than a scene-ster.
What we're looking for in you:
• You are an excellent communicator who works well with a team • You are positive and able to meet challenges with solutions • You have a proven record of executing successful and professional events • You work well managing multiple projects simultaneously
This Role Includes:
Timeline Management — You'll build extremely clear, detailed & logical timelines associated with each event, prioritizing workflow each day and ensuring all associated deadlines are met on time

Speaker Communications — You'll be a point-of-contact for speaker logistics

Vendor Management — You'll interview, negotiate with & manage vendors before, during & after events

Volunteer Recruitment & Management — You'll interview, select & train volunteers to assist with conferences & events

Attendee Communications & Customer Service — You'll communicate efficiently & effectively with "customers" (event attendees) to ensure their questions are answered and their needs are met

On-Site Show Production — You'll oversee all areas of the show, including pre-event setup, registration, food & beverage service, A/V coordination, speaker/attendee/sponsor needs, etc.

Online Event & Marketing Platform Management — G Suite, Eventbrite, Hubspot, WordPress, YouTube, & more to handle event registration & customer service, event website maintenance, invitations & email marketing, video archiving + more. You have a knack for marketing! You're able to predict and implement trends and continuously source new outlets for marketing and promotion.

Organizational Database & Systems Management — You'll manage our event databases, ensuring all deadlines are met and all info is documented & up-to-date. You'll also build templates and create solid, repeatable processes
Ready to apply?
Tell us about yourself by completing this form: https://goo.gl/forms/F85hAaT4Jtl4xkUs1
Make a short video so we can get to know you. It doesn't have to be professionally made or perfect.
Link
angel.co/500startups/jobs/73861-event-operations
---
Event Planner
Skills
Logistics
Operations
Event Planning
Event Organizer
Event Management
Event Promotion
Event Strategy
Company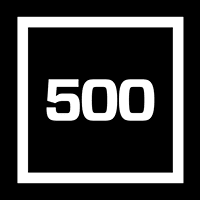 500 Startups is a seed fund & a network of startup programs. Learn more at http://500.co. Follow us on Twitter @500startups
Follow 9 Followers