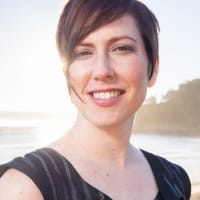 Shelley Trask Hiring Open
Executive Assistant ·Slack ·
Executive Assistant
Slack is looking for a rockstar Executive Assistant to work alongside members of our Executive Team. Do you have a natural inclination toward logistics and planning? Are you the type of person who jumps in with both feet when it comes to taking on new tasks and projects? Do you thrive at handling multiple demands in a rapidly changing environment? Are you collaborative and lovely to work with? Then don't stop reading! Come work at Slack! We're nice too.
Responsibilities
Provide strategic administrative and project management support for a Slack Executive Extensive calendar management and travel planning for internal and external meetings Prepare international travel arrangements and itineraries, and meticulously file expenses Plan and execute team events, meetings, offsites, and other special functions Draft and manage correspondence and communications on behalf of the executive, as appropriate Partner with internal stakeholders on projects, initiatives and events. Provide long-term planning support and scheduling activities Must be extremely adaptable to the ever-changing needs of a fast growing technology company Ability to work flexibly in terms of responsibilities and responsiveness Act as a liaison both internally and externally, maintaining a sense of professionalism and collaboration at all times Requirements
4+ years of recent, full-time administrative/executive support, reporting to one or more executives Bachelor's degree or equivalent work experience Experience working with executives in a fast-paced environment preferably in technology, media, internet or related companies Highly proficient in Google Apps, particularly Google Calendar, and Google Docs Flexible - in terms of responsibilities and responsiveness with a positive "can-do" spirit Natural ability to multitask and prioritize in a dynamic environment Quick learner - have a "knack" for tech – able to figure out new systems and adapt on the go Independent - you will be able to work under little direction and exercise sound judgment when making time sensitive decisions Team player - able to thrive in a team setting and willingness to help others Self-starter - knows when to trust instincts and when to ask for help Problem solver - you will be able to actively find a creative solution efficiently and proactively Trustworthy - must have impeccable discretion with access to sensitive company, customer, and personal information Professional demeanor and comfortable working with executives and VIP visitors Bonus Points
Previous startup experience, preferably in a rapid, high growth environment Previous experience using Slack Slack is the collaboration hub of choice for companies of all sizes, all across the world. By using Slack, they ensure that the right people are always in the loop, that key information is always at their fingertips, and new team members can get up to speed easily. With Slack, teams are better connected.
Launched in February 2014, Slack is the fastest growing business application ever and is used by thousands of teams and millions of users every day. We currently have nine offices worldwide, in San Francisco, Vancouver, Dublin, Melbourne, New York, London, Tokyo, Toronto and Denver.
Ensuring a diverse and inclusive workplace where we learn from each other is core to Slack's values. We welcome people of different backgrounds, experiences, abilities and perspectives. We are an equal opportunity employer and a pleasant and supportive place to work. Pursuant to the San Francisco Fair Chance Ordinance, we will consider for employment qualified applicants with arrest and conviction records.
Come do the best work of your life here at Slack.
Link
slack.com/careers/1311010/executive-assistant
---