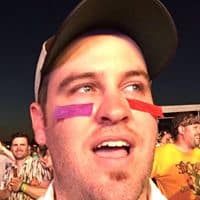 Thomas Knoll Hiring
COO ·
We are looking for an experienced, self-motivated Front-End Developer with design skills.
About Us
Revelry is a digital innovation studio headquartered in Mid City New Orleans, with offices in Chicago and Dallas. Our nationwide clientele range from small businesses and startups to large, publicly-traded companies.
Required Skills
Experience working with front-end frameworks (Bootstrap, Foundation, ect)
Experience in HTML, Sass, and JavaScript
Experience creating design solutions for products that utilize any design patterns that are already in place
Nice To Have
Any other languages, frameworks, or technologies: e.g. React, iOS etc.
Traditional design experience: e.g. branding, wireframes, mockups, creating style guides
Qualities
You are a good communicator who has contributed in any way to open source - or, you're looking for a role where you can give back to open source. This demonstrates that you're interested in collaboration.
You are comfortable calling out your plan without waiting for permission - "calling your shot". You can earn our trust by sharing your thoughts and making commitments, and you're willing to trust your teammates to do the same.
You see your work all the way through to the end.
You can debate with empathy.
You are self-motivated, which means you handle your own time.
You are not afraid to try new things, and you're enthusiastic about helping others learn and grow.
You are pragmatic and can balance "textbook correctness" against practical reality.
You can keep your eye on the goal, while communicating early and often throughout a sprint.
Location
Home base in Louisiana, Chicago Area, or Dallas-Fort Worth
We work remotely a significant portion of the time, but we would love to find employees in these areas so that they can spend some time in our offices as needed.
Benefits and Perks
Healthcare benefits
401(k)
21 paid days off a year, plus 10 holidays
Flexible work hours and locations
Company Culture
We live our core values every day. We communicate openly, often, and with empathy. We trust each other to perform the tasks we've been assigned and communicate challenges early. This allows us to clearly call out what we're going to do and more forward fearlessly. We apply pragmatic ingenuity to build things better. We believe in building alliance between work and life. We are always investing in making ourselves and our company better. And we take the time to celebrate each victory.
Hiring Process
You'll fill out our intake form in which we'll ask you to link to a PR or ticket that you created (preferably in one of Revelry's open source projects- but dealer's choice). If we like what we see, we'll schedule a call or in-person interview.
Revelry Labs provides equal employment opportunities (EEO) to all employees and applicants for employment without regard to race, color, religion, sex, national origin, age, disability or genetics
Link
goo.gl/forms/BygdB7w9eefmefGP2
---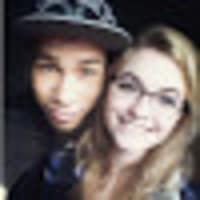 Austin Smith I think I could be a great fit for this position!
Front End Developer
Full Time
Relocation Offered
Remote
Skills
HTML/CSS/JavaScript
SASS
React
Design
Company