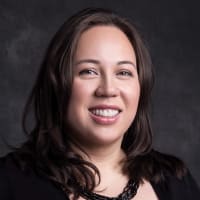 Kinh DeMaree Hiring Available Open
Recruiter ·Axiom Zen ·
Axiom Zen is a team of experienced software architects, engineers, and designers who like to work on experimental, cutting-edge projects. With an open, supportive environment, we can give you space to create the best work of your life. Working alongside some of the best talent in the world, you will drive rewarding projects forward, impacting lives and expanding the frontiers of technology. Your experience at Axiom Zen will be rewarding, challenging, and fun.
Position Description
Axiom Zen is a best practices-driven engineering team (committed to continuous deployment, continuous integration, automated testing, etc). We are looking for startup-minded engineers to join our team. If you're a talented, hard-working, and creative builder with amazing front-end development skills, Axiom Zen is the place for you to take your career to the next level. 
Among others our recent works leverage React, Webpack, and Sass, as well as vanilla CSS and JavaScript. We also work with other technologies such as Go, Node.js, Swift, Objective-C, Java, Python, and Lisp.
This position is open to freelancers with the possibility to transition to a full-time role, and can be remote. We are collaborating with a U.S. Government-funded NGO and therefore this position requires U.S. Citizenship. Non-US Citizens and Green Card Holders are not eligible.
As the ideal candidate, you have:
U.S. Citizenship Expert domain knowledge of JavaScript concepts Experience working with JavaScript libraries such as React and Redux Deep understanding of HTML5 / CSS Familiarity of UX and UI design principles A strong grasp of CS fundamentals, algorithms, data structures, and design patterns Experience shipping high quality code in a fast-paced mission-critical environment Knowledge and interest in web performance and cross-browser compatibility Familiarity with GitHub, with demo-able apps or code that impress us Degree in Computer Science or Web Development, or equivalent education or experience
Bonus:
You've worked with top-tier companies/start-ups Experience working remotely Passion for agile software development Blow us away with a fun CodePen link!  
How to Apply
E-mail your resume to kinh@axiomzen.co.
About Us
Axiom Zen is a startup that builds startups. We specialize in new venture creation, taking ideas from paper to product-market fit. We have developed the people, processes, and perspectives necessary to successfully navigate the nexus where the latest advancements in design, engineering, and business intersect.
We believe traditional approaches to innovation have stopped working; the strategic landscape is changing too fast. By the time carefully-laid plans are implemented, they are already outdated. A successful endeavor doesn't play catch-up!
Optimizing for impact often means working with emerging technologies (like VR and AI), but also includes advances in product, visual design, and even storytelling. Our team of fifty founder-quality engineers, designers, and product leads combine a wealth of experience from fast-growing startups as well as companies like Apple, Google, and Facebook.
Link
axiomzen.co
---
Front End Developer
Full Time
Contract
Remote
Skills
HTML
HTML/CSS/JavaScript
React
React.js
ReactJs
Company