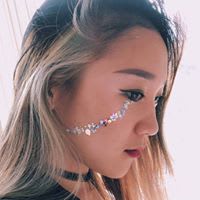 Evadora de Zhengia Hiring Available
Management ·
Full-stack Engineer at Nodle
Nodle is building a citizen network that puts privacy and security first, providing low cost and low energy connectivity service for the internet of things. From improving location-tracking of valued devices and assets to increasing utility of environment-conscious pollution sensors, Nodle puts the world first, and is selling a dream.
Our ideal candidate:
Extensive experience in AWS and Data Structures.
Preferred experience in: 1. Security & Infrastructure 2. Docker/Terraform 3. Data streams 4. Scaling networks in peer-to-peer and decentralized architectures.
More than anything, you are curious, talented, and have a thirst for knowledge. You are excited to become a core team player, ready to build a citizen network and connect the growing IoT world.
What you can expect:
Mentorship under compassionate, intelligent, and quirky engineers.
Unlimited coffee and snacks, especially the office's other-worldly dried mangos.
A team that truly embraces their culture values.
Our culture values:
Trust is #1. Our team at Nodle places trust at the foundation of our business, and empowers team members to communicate freely and be their authentic selves.
Do the right thing. We put privacy and security first. Every one of us has the power to create and destroy, defining the future of human civilization. Our actions ripple out into the world around us. We must use this power wisely.
Be a rebel: Go for the impossible. Our motto is to always make things 10x better, while paying attention to the details. Victory is in the unknown—stay bullish, stay curious.
For faster response, please email eva@nodle.co Please include your resume, and answer the following question: Tell us about one of your most exciting recent projects, whether it's about the team, process, or engineering stack used. (50-100 words max)
Link
nodle.io/
---