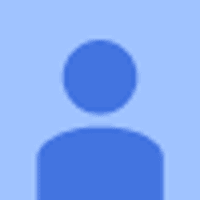 Matt Feldberg Hiring
Marketing ·FLAVOR GROUP || Creative Agency ·
We have a contract position available immediately for someone to consult on Google Analytics tracking for an e-commerce brand.
Candidate should have significant hands-on experience working within GA, specifically knowing the ins/outs & limitations of GA's e-commerce tracking. We are looking for a GA expert who can audit + provide complete insight into the ins/outs of sales attribution within GA.
RESPONSIBILITIES:
Audit our existing Google Analytics e-commerce reports. Provide insight into limitations of each report we are currently receiving (goal reports, UTM tracking, etc)
Deliver specific insight into all alternative reports & attribution methods within GA -- which criteria/behavior options to change -- communicating the implication of each -- and best techniques for pulling reports that show both the loosest & tightest forms of sales attribution for an e-commerce campaign
QUALIFICATIONS:
MINIMUM 3 years of experience working within Google Analytics; expert understanding w/ significant emphasis on E-Commerce Tracking & Reporting
Experience with setup & monitoring of UTM-based advertising campaigns in Google Analytics.

---
Marketing
Skills
Google Analytics
Advertising
E-commerce
Data Analysis
Company
We are idea curators that bring social influencers to brilliant brands and companies. www.flavorgroup.com FLAVOR GROUP: Be Brilliant
Follow 0 Followers