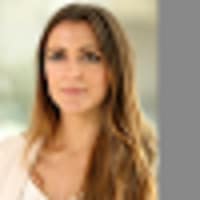 Claire McTaggart Hiring
·
CMO - Growth Hacker - Digital Marketing Lead
About SquarePeg
SquarePeg is a job matching service for both employers and job seekers, which aims to bring better predictive data to job search, reducing reliance on resumes, referrals and job posts. We use custom online assessments to identify a job seeker's range of skills, character traits and aptitudes, and to match them with the unique predictors of performance for individual companies. We are focusing on non-specialist roles at a pre-managerial level. As a service, SquarePeg conducts the search using its own database and job matching algorithm, and provides clients with curated lists of candidates or jobs which are high potential matches.
We are a small and very motivated team of 7 based in NYC .
The Role
We are looking to bring on a head of marketing and user acquisition at SquarePeg. We are looking for someone with strong digital marketing experience within early stage startups, who has a demonstrated track record of building and scaling a user-base. We are looking for someone proactive, motivated, and full of ideas for how to scale SquarePeg's user-base and drive job seekers to our site. This person would be identifying and overseeing all digital marketing efforts and experiments across channels. We have a small team that is growing quickly, so you would have the chance to be a part of something big from the earliest stage. We are looking for someone who can execute, and then manage a team.
Preferred experience:
Strong experience in growth hacking, digital marketing, and user acquisition at a fast growing tech startup. Track record of scaling a user base through creative experiments.
Skills: Growth hacking Digital marketing SEO SEM Email Marketing Paid search Social media marketing Adwords Growth analytics A/B Testing Content marketing Product marketing User acquisition Blogging Social Marketing tools (social flow, sprout social, hootsuite)
To apply: Please send your resume and an optional cover letter to info@squarepeghires.com If you want to impress us, log onto www.squarepeghires.com and take our short jobfit assessments
Link
squarepeghires.com
---
Marketing
Full Time
Part Time
Contract
Internship
Skills
Search Engine Optimization (SEO)
Search Engine Marketing
Content Marketing
Content Strategy
User Acquisition
A/B Testing
Email Marketing
Product Marketing
Digital Marketing
Social Media
Social Media Marketing
Paid Ad Campaigns
Blogging
Google Analytics
HootSuite
Marketing Strategy
Marketing Funnel Creation
Company