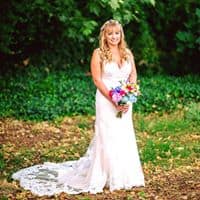 Marketing ·Waggle ·
For our small but powerful marketing team, we are looking for a Growth Marketing Manager with an analytical mindset and a creative heart.
As the Growth Marketing Manager, you'll be working within the marketing team to acquire new customers primarily to our subscription dog food service through email, paid media, and content channels.
You will also oversee and optimize our Amazon sales channel. In this role, you will need a strong emphasis on testing and optimization to systematically improve performance across all channels. If you love dogs (and all animals), get excited about analyzing large data sets to understand growth opportunities and can't get enough testing and refining of digital campaigns, this role is for you!
This role reports to the CMO.
Responsibilities:
Plan, create, and execute retention and repurchase campaigns via email and remarketing via search and social. Own email marketing strategy and full email lifecycle. Plan, create, and execute customer acquisition strategies, organic and paid, across search, social, and content partnerships. Plan, create and execute customer engagement and conversion optimization on our eCommerce site and Amazon. Oversee and manage all eCommerce on WildEarth.com and Amazon. Write compelling ad copy and work with the design team on ad creatives (photography, videos, infographics, etc). Analyze PPC campaign performance and improve/optimize existing campaigns based on ROAS, CAC, LTV. Create lead generation and engagement campaigns to maximize each visit to our site. Create ad specific landing pages for conversion optimization. Work with the development team to optimize conversion on our site. Optimize conversion on Amazon channel properties (Product Listings, Brand page, Ads). Manage budgets for each channel, campaign. Ability to work individually and with cross-functional teams to develop campaigns and drive results. Ability to prioritize and multi-task in a fast-paced, start-up environment. Strong organizational skills and attention to detail.
Qualifications:
Must have a passion for our mission to reduce animal suffering and environmental destruction through making better pet food. 3+ years of organic and paid acquisition experience with killer success metrics to show Proven experience on consumer packaged goods within the pet food, food, and beverage, or supplement categories. In-depth knowledge and understanding of Facebook Ads Manager, Google Ads, Shopify, email marketing automation platforms (i.e. Klaviyo, Mailchimp), and Amazon Seller Central. Knowledge of analytics (i.e. Google Analytics) and reporting (i.e. Mixpanel, Amplitude, etc) programs. Experience with photoshop and the ability to create short videos is a nice to have. Must love dogs! How you match Criteria provided by job poster
SkillsMatch Customer Engagement Match Marketing Match Marketing Analytics No match Analytical Skills No match Customer Acquisition No match Mixpanel No match Customer Acquisition Strategies No match Conversion Optimization
Message Job Details Seniority Level Associate
Industry Consumer Goods Employment Type Full-time
Link
linkedin.com/jobs/view/1368724657/
---
Marketing
Skills
Email Marketing
Email Development
marketing campaign
Facebook Ads
Growth Marketing
E-Commerce Sales Growth
Market Segmentation
Company