Tanaya Deb Available Open
Marketing ·
Airbnb's mission is to create a world where anyone can belong anywhere - it's about traveling to new places and exploring unique spaces with the guarantee of a positive guest experience. The Select Operations team is responsible for developing and executing a global strategy to recruit and retain high quality hosts and homes in the new Select program. This role will be a part of the Select Host recruitment team.
Role We are seeking an entrepreneurial, sales-oriented, forward-thinking, and passionate specialist to help run test campaigns for the host recruitment effort to develop Select.
You will be responsible for driving test campaigns such as email, phone calls, testing new recruitment channels to convert Airbnb hosts to this new program. This will include executing new kind of campaigns, ensuring quality execution at all times, tracking impact, gathering learnings and insights, and sharing clear results with the host recruitment team to inform the strategy.
Success in this role will require focus on executing seamlessly and in a timely manner all tests concepts planned by the host recruitment team. You must be comfortable working in a fast-paced, ever-changing and ambiguous environment. You will report to the Host Recruitment Program Manager.
Responsibilities
Help execute recruiting campaigns targeting:

Hosts almost ready to be invited to the program
Hosts invited into the program who have not applied yet
Hosts in the process needing to take a few more steps to get their homes ready

Run test campaigns which might include, but not limited to:

Calling hosts and capture learnings from this to
Email small batches of hosts to test a concept or messaging
SMS hosts to invite and answer any question they might have in a very timely manner
Requirements
2-3+ years experience in project management, operations, sales
Ability to manage multiple projects concurrently, execute on tight deadlines and thrive in a
fast-paced, dynamic and ever changing startup environment
Ability to execute rigorously and deliver clear insights and recommendations
Good analytical skills, competency in Excel
Ability to work cross-functionally and collaborate successfully with different stakeholders
Passion for Airbnb, travel and the sharing economy. Being a host on Airbnb is a plus!
Email​ ​johanna.desbordes@airbnb.com​ ​including​ ​a​ ​resume​ ​and​ ​cover​ ​letter​ ​+​ ​available​ ​start​ ​date
Source
facebook.com/groups/hireclub/1468568699895290/
---
Recruiter
Skills
Company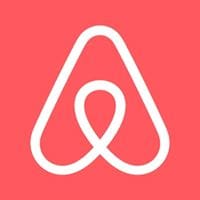 World's largest community driven hospitality company offering homes & experiences Have a question or need assistance? Contact us: www.airbnb.com/contact
Follow 20 Followers