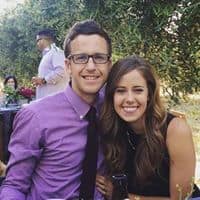 Kenzie Leas Available
Human Resources ·Plant With Purpose ·
ORGANIZATIONAL PROFILE Plant With Purpose, a Christian international development organization, reverses deforestation and poverty around the world by transforming the lives of the rural poor. For more than 30 years, Plant With Purpose has been a leader in linking international community development and environmental solutions, working with smallholder farmers in strategic areas where environmental degradation and poverty intersect. Plant With Purpose currently works in Burundi, the Democratic Republic of Congo, the Dominican Republic, Haiti, Mexico, Tanzania, and Thailand, employing an integrated methodology that combines environmental restoration, economic empowerment, and spiritual renewal. Activities include watershed restoration, reforestation, sustainable agriculture training, savings-and-loan groups, local leadership development, and supporting outreach efforts of the local Christian church.
OUR NEED Over the past few years, Plant With Purpose has positioned itself for growth. We have a current staff size of 20 dispersed among Southern California, the California Bay Area, Colorado, Texas, and the Great Lakes Region. We are looking for an HR generalist to manage the diverse responsibilities of our people operations and systems, serve as a point of contact for our team, and work alongside the department's director to ensure the scalability of our systems for strategic growth.
YOUR OPPORTUNITY Your position plays an integral role in maintaining Plant With Purpose's core HR systems and processes. We want you because you have a mission- and values-centered orientation and an understanding of how organizational culture drives performance and success. You are ideal for this position because you have a depth of understanding of the HR needs of a small, innovative nonprofit; experience with administering benefits and payroll programs; and are adept at hiring candidates with a strong org culture fit. The idea of integrating organizational needs with employee strengths, and relating with people, is what you live for.
HRIS Management
Benefits System
Payroll + PTO
Legal Compliance + Risk Management
Recruiting
Internship + International Felowship Program Management
Employee Engagement + Wellness
Liaison
Full JD below. ** Apply by June 1. ** Start date July 17.
Link
plantwithpurpose.bamboohr.com/jobs/view.php
---
Human Resources
Skills
Company
Environmental Solutions to Humanitarian Problems plantwithpurpose.org
Follow 1 Follower