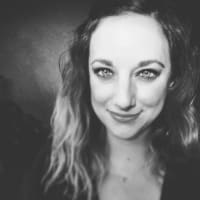 April Hiring Open
Recruiter ·Scion Staffing ·
OVERVIEW
The HR Generalist II will be a member of the Human Resources Department, reporting to the HR Supervisor. They are responsible for assisting with general benefit administration, managing Leaves of Absences, Worker's Compensation, and Safety services. This individual additionally supports all employees with general HR services from employees "hire to retire", including onboarding, report writing, and compliance.
RESPONSIBILITIES:
New Hire Processing, Status Changes, Separations:
* Works with Onboarders to ensure all Orientation packets are completed within time allotted and are correct;
* enters new hire information into the HRIS system and creates Employee Self Service accounts;
* communicates new hire information to IT (Altruit) to set up e-mail accounts;
* creates and updates all employees' Job Descriptions and posts on intranet;
* maintains and updates HR intranet site as needed and provides feedback to CHRO on improvement ideas;
* processes Workability Students, Fusion Charter employees, and Americorps Volunteers onboarding documentation that are outside of the ATS/Onboarding system;
* processes status changes with Payroll;
* separates employees in the HRIS system and prepares separation packages for payroll;
* notifies IT of pending separations to close their e-mail accounts.
* Compliance, Record-keeping and Report Writing:
* Reports new hires CADL to DMV to enter into the pull notice program;
* processes DMV reports and pull notices and notifies employees of discrepancies;
* submits new hire reports and unemployment claim information to EDD as warranted;
* conducts background checks for welfare fraud on all employees (OIG);
* verifies new employee license (BBS)
* generates semi-annual and annual reports including EDD quarterly report, and Turnover report for the CHRO, CEO and the Board of Directors;
* Responds to requests for reports from CEO, COO, CFO, Accounting, Office Managers and field Administrators (inclusive of LIC 500 report) as needed.
* Manages Agency Leaves of Absence and Worker's Compensation:
* Responds to employee questions and requests for information regarding various Agency Leaves of Absence;
* sends notifications to employees of leave of absence eligibility and processes applications;
* consults and participates in interactive process discussions on ADAAA with supervisors and employees;
* facilitates quarterly supervisor training on LOA's and Essentials of Worker's Comp.
* processes all Workers' Comp (WC) injury/illness claims and ensures CalOSHA compliance;partners with Workers' Comp insurance broker to assist with managing WC claims
* prepares semiannual safety/Worker's Comp report for CHRO, CEO and Board of Directors;
* Administrative Duties:
* Assistance with annual Open Enrollment
* assists CHRO with special projects and the Human Resources Department staff as requested;
* performs other duties as assigned.
* QUALIFICATIONS:
* Bachelor's degree required, preferably in Human Resources Management or related field
* Minimum 2 years related human resources experience
* Direct management of different types of Leaves of Absence preferred
* Strong proficiency with Microsoft Suite
* Strong proficiency and experience with HRIS software
* Ability to interface and work well with all levels of staff, while maintaining confidentiality
* Excellence and professionalism in written and verbal correspondence; public speaking skills an asset
* Well-organized with strong attention to detail
* Ability to multi-task, setting appropriate priorities while ensuring that all deadlines are honored
* Ability to react to change productively and handle other essential tasks as assigned
* Prior work experience in a nonprofit setting and multi-site organization preferred
* Required to meet all state conditions of employment as set forth by Community Care Licensing for a Licensed Community Care facility; i.e. Fingerprinting and Child Abuse Index clearance, TB/Health Physical, valid CDL, and clean driving record
**COMPENSATION:*
$23-$25/hour, DOE to start as a temporary role, and permanent for the right candidates with additional benefits if so! This is a wonderful project, on a great team and an amazing organization!
TO APPLY:
For immediate consideration, please submit your resume as a Word document (.doc or .docx) including compensation requirements to April via email at aprilparse@scionstaffing.com with the subject line: "HR Generalist II". We look forward to reaching out to potential-match applicants.
Pursuant to the San Francisco Fair Chance Ordinance, we will consider for employment qualified applicants with arrest and conviction records.
ABOUT OUR SEARCH FIRM:
Scion Staffing is an award winning staffing firm headquartered in San Francisco, CA. Over the past few years, our firm has had the pleasure of successfully assisting hundreds of local employers. No matter the requisition or size, our track record and recruitment prowess has made us one of the top recruitment firms in California. Additional information about our firm and success can also be found online at www.scionstaffing.com or in the 2010-2016 Business Times list of top staffing firms.
Scion Staffing is an equal opportunity employer and service provider and does not discriminate on the basis of race, religion, gender, gender identity, national origin, citizenship status, sexual orientation, disability, political affiliation or belief. We are committed to the principals of Equal Opportunity Employment and are dedicated to making employment decisions based on merit and value, for ourselves, our client companies, and for the candidates we represent.
---
Human Resources
Skills
Company