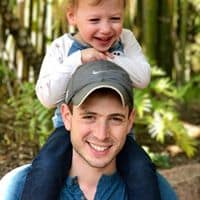 Zoli Honig Hiring
CTO ·WaiveCar ·
Hey Hireclub, WaiveCar is looking for a kick ass designer in LA!
WaiveCar is the worlds first all electric and FREE car-sharing service, powered by ads. We've been around for about 2 years now, have a partnership with Hyundai, and actually just aired on Shark Tank!
We are looking for a full time UI / UX designer that can assist in our mobile and web app, but also help design the occasional ad, car wrap, or social post, and help manage our ad server. Front end development skills is a plus, but not required.
You'll be working closely with a great team to build a product that benefits advertisers, reduces pollution, and benefits people. Win/win/win.
We are expanding via a partnership with Hyundai to multiple cities soon. If you want to be in early where the action is, this is the the company for you! We've got competitive salary/options/benefits, all the good stuff. We're fully funded and growing fast.
Thanks!
Link
waive.car
---
Designer
Skills
UI/UX
Photoshop
Illustrator
HTML/CSS
Javascript
Sketch
Company