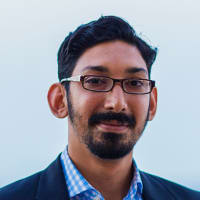 Owais Ahmad Hiring
COO ·West Agile Labs ·
We traditionally do all development overseas, but potential client is rather adamant that they have on-site Magento resources.
Somewhat unorthodox for us, but being wholly transparent here. You have experience with Magento, ideally certified and are familiar with Magento 2.0. given the Magento experience you'd probably also be extremely familiar with PHP. In addition you would also know how to implement themes and if need be do basic modifications to them. (hence the full stack dev title).
We're open to the type of role this would be. Can be a contract, W-2 with West Agile Labs, or depending on how you feel place you directly with the potential client.
Please reach out if interested.
---
Full Stack Developer
Skills
Company
We are a global, digital product agency. We are passionate about our client's success.
Follow 0 Followers