Yevgeniya Vodkina Available
Recruiter ·Papaya Payments ·
Looking for an exciting opportunity to work at a fast-growing FinTech startup? Papaya is a VC-backed and well-capitalized startup revolutionizing the way people pay their bills. We know that paying bills isn't fun, and at Papaya we work tirelessly to help make the experience better. The Papaya app lets users can snap a photo of any bill and it's paid — no more making calls, mailing checks, or filling out tedious web forms. We'd love for you to try it yourself — search the App or Play Store for Papaya Pay or visit papayapay.com.
Papaya is backed by some of the most successful investors in the world, including Sequoia Capital, First Round Capital, and Silicon Valley Bank. We have made payments to tens of thousands of businesses in all 50 states. Mobile share of the $4T US consumer bill payment space is only 2.7% and growing fast. This is an incredible opportunity with a startup that will disrupt this massive market.
At Papaya, we believe that diversity helps build an inclusive culture where all team members can grow, contribute, and feel valued. If you agree, we'd love to hear from you!
Role:We are looking for a Marketing Coordinator to assist on user and partner marketing initiatives, such as social media, content creation, and email. You'll be a part of the Growth and Marketing team, reporting to the Marketing Manager. In addition, you'll work closely with business development, customer success and product.
Papaya is growing rapidly and you'll have the opportunity to grow with the business!
Requirements:Candidates should have experience working on marketing campaigns. A willingness to learn, eye for detail, and ability to handle multiple projects simultaneously are required. Teamwork, innovation, and a drive to help the business grow are also important.
All of our employees receive a competitive salary, equity, and benefits package (medical, dental, vision, 401k, and a generous time off policy).
Link
hire.withgoogle.com/public/jobs/ppayacom/view/P_AAAAAAIAABsJVH0adTKy0b
---
Marketing
Skills
Customer Support
Technical Support
App Marketing
Marketing
Management
Operations
Company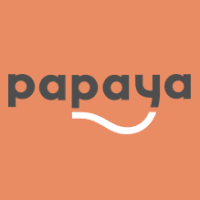 Snap a Pic & Pay Any Bill in Seconds.
Follow 0 Followers