Yevgeniya Vodkina Available
Recruiter ·Papaya Payments ·
Responsibilities: Today we pay tens of thousands of merchants who have never heard of us before. We're looking for a Merchant Sales Specialist who will convert these merchants into Papaya Partners.
Requirements: Teamwork, flexibility, communication, and a willingness to learn are of the highest importance. Additionally, this team member must have: Excellent verbal communication skills and a high level of comfort interacting on the phone A drive to succeed and help the business grow Good computer skills. Ability to learn new systems, use software while speaking on the phone and navigating the web.
This employee will receive a competitive base salary, commissions, equity, and a benefits package.
Link
hire.withgoogle.com/public/jobs/ppayacom/view/P_AAAAAAIAABsIc8rqZS5xts
---
Operations
Skills
Sales
Sales Operations
Operations
Customer Support
Company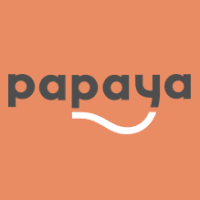 Snap a Pic & Pay Any Bill in Seconds.
Follow 0 Followers