 Part-Time Technology Transactions Attorney
Reddy Law Group·$125/hr - $225/hr·San Francisco, CA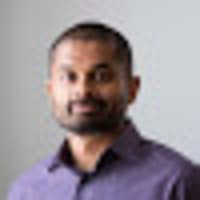 ·
I have solo law practice and act as an outsourced general counsel to tech startups, generally between the Seed to Series B stages of growth. My clients are all backed by leading Bay Area VC firms.
I'm looking for a technology transactions attorney to assist me as on a part-time basis as a contractor with various client deals - e.g., SaaS agreements (vendor and customer side), reseller agreements, NDAs, product sales agreements, etc. There is a potential to increase hours over time if there is a good fit.
Minimum requirements: >4 years practicing law, counseling clients on tech-focused commercial agreements.
Preferred: licensed to practice law in CA; previous experience supporting a SaaS sales team.
Link
linkedin.com/in/vishnusreddy/
---
Attorney
Skills
Company