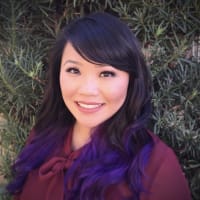 Tiffany Quang Hiring
Operations ·EM Marketing ·
OPPORTUNITY #580: Performance Marketing Specialist (contract) Location: San Mateo Term: 3-month initial project Allocation: ~20 hrs/wk with 1-day/wk onsite Rate: $70-80/hr
This client is looking for a performance marketer who has experience in B2B growth marketing. You will be working closely with Sales leaders and hybrid sales/marketing employees, as well as interfacing with designers and developers for ads, content, and website development. You should be metrics driven with the ability to develop holistic reporting methods (dashboards, reports, etc) but have creative flair to help design campaigns and good top-level content. Growth marketer with experience building programs and campaigns from scratch for a company with little to no marketing expertise.
Demand Generation Skills:
Experience with Search Marketing through Google Adwords, Facebook, LinkedIn, and other advertising platforms
Ability to learn new platforms (e.g. in-house platform) SEO expertise
Minor event marketing experience (basic pre-event marketing, post-event follow-up, campaign tracking, etc)
Solid background using Google Analytics to develop dashboards, kpi's, and report on performance
If you are available and interested in this opportunity, please send an email to opportunities@emmarketing.com with the opportunity name and # in the subject line, 3 - 5 short bullet points about your relevant experience and why you're a fit, and your updated PDF resume.
---
Marketing
Skills
Company