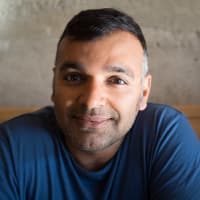 Ketan Anjaria Hiring
Founder ·HireClub ·
Overview:
The position summary states the general nature and purpose of the job. Overall accountabilities are defined in this section.
Directs maintenance crews in the installation, repair and preventive maintenance of equipment used throughout the plant, facilities, utilities and powerhouse equipment. Oversees maintenance of processes in order to reduce mechanical downtime and keep product flows and production lines running at maximum efficiency.
EEO/AA Information:
Smithfield is an Equal Opportunity/Affirmative Action (EEO/AA) Employer. All qualified applicants will receive consideration without regard to race, color, national origin, sex, sexual orientation, gender identity, religion, age, status as a protected veteran, status as an individual with disability, or any other protected group status or non-job related characteristic as directed by law.
Responsibilities:
Responsibilities and tasks are written as follows:
Leads teams of Maintenance Mechanics & Electricians in predictive & preventative maintenance and machine repair.
Responsible for the development, implementation and day to day supervision of maintenance systems, processes and documentation associated with efficient and High Performing Manufacturing Organizations (Prevention and Predictive Maintenance, TPM, SOP's, Safety, etc.).
Ensures maintenance is scheduled in a timely manner and works closely with Production to schedule and accomplish equipment and facility repairs.
Develops and/or maintains Key Performance Indicators for tracking and reporting the performance of the maintenance function (supplier performance, 3rd party contractor performance, equipment reliability, overall equipment effectiveness, etc.)
Provides long term solutions and day-to-day support to all operating teams having issues with troubleshooting, problem analysis, equipment failures, etc.
Trains employees on proper work methods and safety procedures.
Ensures tasks are completed in accordance with USDA regulations.
Maintains accurate records of maintenance work performed and inventory.
Provides regular status reports to maintenance management team.
In the absence of key personnel the employee's supervisor or qualified designee (one that has been trained in the key employee's duties) is responsible to complete or delegate the completion of all required tasks and responsibilities.
The above statements are intended to describe the general nature and level of work being performed by people assigned to this job. They are not intended to be an exhaustive list of all responsibilities, duties, and skills required of personnel so classified. May perform other duties as assigned.
Qualifications:
To perform this job successfully, an individual must be able to perform each essential duty satisfactorily. The requirements listed below are representative of the knowledge, skill, and/or ability required. Reasonable accommodations may be made to enable individuals to perform the essential functions.
High School diploma or GED and 1-3 years of process and project engineering experience in a leadership position; or equivalent combination of education and experience.
Bachelor's Degree in Engineering, preferred.
Advanced technical skills in ammonia refrigeration, high pressure boiler, compressed air, mechanical and electrical fields (e.g. PLCs, instrumentation, mechanical engineering, etc.) and is able to lead resource planning efforts in a large manufacturing environment, preferred.
Thorough knowledge of maintenance systems, work order processes, preventive/predictive maintenance, TPM, inventory and scheduling software, preferred.
Strong leadership skills (conflict resolution, facilitation, change management skills, decision making, empowerment and delegation), preferred.
Able to lead problem solving and troubleshooting efforts associated with high-level process issues.
Strong oral and written communication skills.
Proficient with MS Word, Excel, and Outlook.
Good planning and priority setting skills.
Bilingual, preferred.
May be required to work long hours and weekends.
Supervisory Responsibilities:
Provides leadership and guidance to employees in the Maintenance Department.
Carries out supervisory responsibilities in accordance with the organization's policies and applicable laws.
Responsibilities include interviewing, hiring, and training employees; planning, assigning, and directing work; appraising performance; rewarding and disciplining employees; addressing complaints and assisting in providing appropriate resolutions.
Physical Demands:
The physical demands described here are representative of those an employee should possess to successfully perform the essential functions of this job. Reasonable accommodations may be made to enable individuals with disabilities to perform the essential functions.
Occasionally lift and/or move up to 50 pounds
Specific vision includes close vision, distance vision, and ability to adjust focus.
Frequently required to stand; walk; use hands to finger, handle, or feel; reach with hands and arms; stoop, kneel, crouch, or crawl and talk or hear.
Work Environment:
The work environment characteristics described here are representative of those an employee encounters while performing the essential functions of this job. Reasonable accommodations may be made to enable individuals with disabilities to perform the essential functions.
Office and plant setting. The plant environment will include wet or humid conditions (non-weather related), extreme cold and heat (non-weather related), working near moving mechanical parts, exposure to fumes or airborne particles, and chemicals.
Noise level in the work environment is usually moderate but can be loud when in the production area.
Link
careers-smithfield.icims.com/jobs/6687/job
Source
facebook.com/groups/hireclub/permalink/1466549353430558/
---
Engineer
Skills
Company