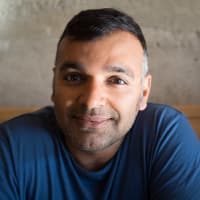 Ketan Anjaria Hiring
Founder ·HireClub ·
As a Product Designer at BigCommerce, you'll be an essential part of building the best ecommerce platform in the world for tens-of-thousands of merchants selling through our platform. You will work in direct partnership with Product Management and Engineering to deliver product experiences that are consistent with our creative vision and are ruthlessly focused on merchant success. You will be trusted to deliver features and experiences across the full product-development lifecycle: you'll be critical in the conversation about roadmap and planning, will set a UX vision for your area of expertise, and will deliver detailed designs that are useful, usable, and desirable. In addition to creating highly-desirable experiences, our Product Design team also drives patternization of UI and interactions across the product to ensure consistency and familiarity.
The world of ecommerce is growing rapidly and our product will continue to grow with it. If you are energized by building a product that is fundamental to your user's life and by being part of a team-oriented "get sh*t done" culture, then we should talk!
Responsibilities & Opportunities:
We believe that creating a great product experience is a team sport and that requires every teammate to be valued, involved, and focused on our users. As a product designer, your role in that environment will be to:
Partner directly with product management and engineering to define and deliver the right solution for our clients.
Contribute to the development of your team's product roadmap and corresponding project plans to deliver that roadmap.
Create and sustain an open, honest, and highly collaborative culture within your team(s).
Critically think through complex user flows, ensuring that all paths are happy for our users. This may require contribution from other teams and designers, depending on the flow.

Create implementation-ready design files based on our patterns and UI kit.
Determine appropriate use of patterns as well as when to evolve them or leave them behind entirely.
Ensure that your designs are appropriately validated through market research, user-based testing, beta periods, and/or tiered product releases.
Set a high standard for quality of the user experience within your team's area, partnering with engineering to align on quality during implementation.
Keep a watchful eye on the competitive space for your team, sharing your observations and insights with others along the way.
Work in collaboration with the entire Product Design team to establish new patterns and optimize existing behaviors.
Be an early member of our growing product design team, helping us establish and mature our design culture across our offices.
You are…
Team oriented. You build strong relationships with your teammates because you understand that great product experiences come from great teams.
Considerate. You clearly articulate the considerations and rationale for your decisions. You seek to understand differing perspectives and are objective in weighing their concerns.

A facilitator. If you sense gaps or obstacles, you help drive the team forward through thoughtful and organized conversation.
Self-driven. You have superior organizational skills, integrity and great follow through. You don't get overwhelmed easily.
Responsible. You estimate work, commit and deliver. You are vocal when risks arises.
Naturally curious. You're innovative, extremely creative and constantly looking for ways to tweak and optimize process.
Fun. You're a charismatic people person who can talk to anyone; you're flexible, fearless, and excited to help build something awesome.
Pragmatic. You appreciate the latest design trends but can easily filter out what is and isn't useful to your audience. You can look at your design solution and determine what is integral to the experience what are 'bells and whistles'.
A utility player. You're willing to help out wherever needed.
Preferred Experience & Qualifications:
5+ years experience designing for interaction-rich digital properties in the product or software domain.
A portfolio that demonstrates understanding of Product UX via User Interface, Interaction Design, and Information Architecture.
Experience delivering quality design solutions in agile and cross-functional teams.
Understanding of responsive design, mobile design, and internationalization is a plus.
Basic familiarity with HTML, CSS, AJAX and jQuery capabilities. You aren't expected to code, but a basic understanding of front-end technologies enables solid conversations with engineering partners.
Link
bigcommerce.com/careers/product-designer/
Source
facebook.com/groups/hireclub/permalink/1465445480207612/
---
Designer
Skills
Company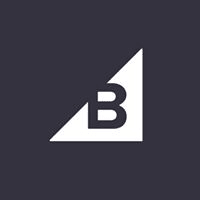 BigCommerce is the leading ecommerce platform for fast-growing businesses. Sell more with an online store powered by BigCommerce. www.bigcommerce.com
Follow 0 Followers