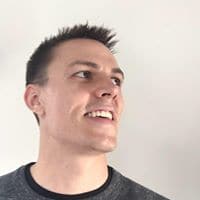 Brent LaRue Hiring
Designer ·Circle Medical ·
Circle Medical is a new kind of medical practice that brings the doctor to the patient at home or work. Using only a mobile app, patients can learn about their primary care doctor, sign-up, book, get appointment summaries, chat, and pay their medical bills. There's no more waiting in a doctor's office or filling out stacks of paper forms. Our team is constantly iterating, solving problems and working together to make medical care more open, accessible, and convenient for everyone.
We are looking for an optimistic, curious, and hard-working Product Designer to drive and deliver delightful experiences for our users. A good candidate will be able to clearly define and communicate design goals and decisions. As a product designer, you'll be responsible for everything from prototyping and user testing to interaction and user interface design. If you're excited by the opportunity to exercise all your design skills while working on a real mission-driven product, then this job is right for you.
An online portfolio is required to apply.
Responsibilities
Lead a platform by clarifying design goals, mapping user flows, prototyping interactions, testing with users and working with engineers to ship product
Design delightful flows, interactions, & visuals
Utilize both qualitative and quantitative data to make design decisions
Work in a fast-paced environment while iterating on the most important product features
Provide design support for the business, sales, marketing and other teams
Ensure shipped product meets design standards
Qualifications
3+ years experience
Lo-fi and hi-fi prototyping skills
Skilled in user research and interviewing techniques
Have owned a product and/or core product features
Have worked directly with engineers and executives to ship and iterate a product and/or core features
Demonstrate experience with end-to-end product design
Be a strong advocate for the end-user in an organization
Excellence in web design and print
Capable in native iOS, Android
Skilled with Sketch, Illustrator, Photoshop, Principle (or similar)
Bonus: Illustration, Motion Design, Photography, Video
Link
jobs.lever.co/circlemedical/05f62b3f-009a-428f-8209-538864e68d94
---
Designer
Skills
Product Design
Prototyping
User Research
Design
Photoshop
Sketch
Motion Design
Illustration
Company
The doctor's office that comes to you.
Follow 4 Followers